High Voltage Power Supplies & Safety Information
What is a High Voltage (HV) Power Supply?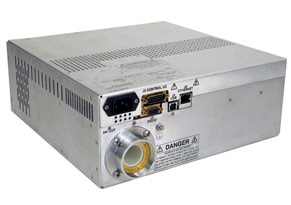 High voltage power supplies are complex power conversion circuits that convert a lower voltage potential to a higher voltage potential. Typical output voltages for high voltage power supplies are 1kV to 360kV, although ranges of 62V to 500kV are offered. Spellman's range of output power spans from less than a watt to over 200 kilowatts.
High voltage power supplies can operate from DC or AC input voltages. DC input voltages are economical to use in low power applications (1 watt to 125 watts). Typical DC input voltage are +12Vdc and +24Vdc. AC input high voltage power supplies can operate off a variety of input voltages ranging from 100Vac to 480Vac, single phase or three phase depending upon design. Power factor corrected/universal input high voltage power supplies can operate off 90 to 264Vac with no user intervention required. .
Spellman offers custom and application specific high voltage power supplies. Our technical team is the World's largest, with a wide range of specialists dedicated to the design, research and development of applied high voltage power supply technology. With over 75 years in the business, we have expertise in numerous switching topologies including: Resonant, Quasi-Resonant, Soft Switching, Pulse Width Modulated and Linear converter designs. Spellman holds several landmark high voltage power conversion and control system patents. .
The high voltage power supplies we offer fall into the following categories: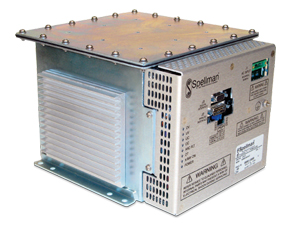 The polarity of the DC high voltage power supply must be considered. Units with a fixed positive polarity, fixed negative polarity or reversible polarity are available. Some application specific power supplies can electronically reverse their output polarity with the flip of a switch or remote control signal.
The output of the high voltage power supply is provided to the customer via an appropriately rated high voltage cable. Smaller, economical units utilize a permanently attached high voltage fly wire, while larger units use a detachable shielded coaxial high voltage cable.
Spellman's custom and application specific high voltage power supplies are used in a wide range of applications: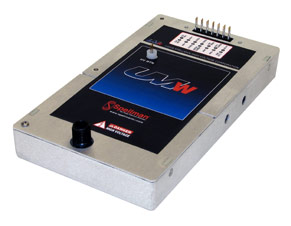 Spellman offers High Voltage Power Supplies For A Wide Range of Industries
Spellman High Voltage Electronics is the world's leading provider of high voltage power supplies, custom and standard DC high voltage power converters and Monoblock® X-Ray sources for medical, industrial, semiconductor, security, analytical, laboratory and under-sea cable power-feed applications. As a global supplier with strategically located design and manufacturing facilities in North America, Europe and Asia, Spellman is committed to providing best-in-class support to OEM customers and end-users throughout the world.