High Voltage Solutions for Mass Spectrometry
Mass spectrometry instruments require high voltage solutions for the ionization, mass separation and detection processes, demanding high performance together with polarity reversal in compact customized solutions.
Spellman offers an extensive portfolio of standard and customized solutions, providing ppm level performance High Voltage throughout the instrument architecture. Discreet modules through to complex integrated multiple output supplies are on offer, with both analog and digital interfaces. Spellman's extensive application knowledge and unique design capabilities enable the design of exacting products that achieve the ever-increasing demands of the Mass Spectrometer manufacturer, whether it be low ripple and micro discharge, ultra-low temperature coefficient or fast polarity reversal and settling times.
Solutions are available for all high voltage throughout the Time-of-Flight (TOF), MALDI-TOF, Quadrupoles, ICP, Ion Trap, LC and GC MS, and Ion Mobility instrument types.
Click here to download our Mass Spectrometry Brochure.
General Purpose - Precision Fixed Polarity
High reliability and performance, single output fixed polarity and compact footprint make these power supplies the right choice for multiple mass spectrometry systems..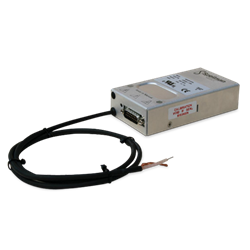 Ultra Compact - Fixed Polarity
Fixed polarity single output PCB mount modules providing excellent performance in a wide power rating and an ultra compact footprint.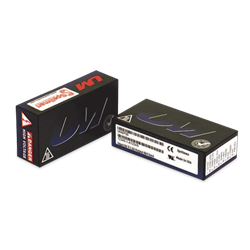 High Performance - Fixed Polarity
Exceptionally low ripple and noise and a comprehensive range of control options, make these units key in pushing the boundaries of mass spectrometry precision.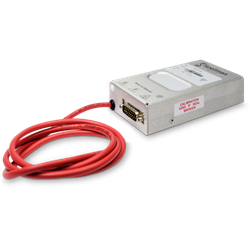 General Purpose Reversible Polarity
High performance polarity reversible units with reversing times between 250ms and 1s, depending on application.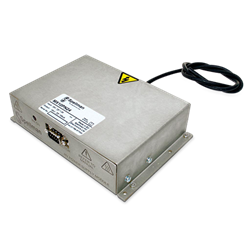 Fast Reversible Polarity
Fast polarity reversing capability, up to 25 ms. Designed specifically for ESI and APCI applications (MX8 Plus) and dynode detector applications (MX10 Plus).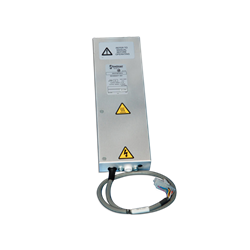 High Performance - Reversible Polarity
20kV and 30kV reversible polarity units with ultra low ripple and noise and excellent temperature coefficient, ideally suited for MALDI TOF as well as general mass spectrometry applications.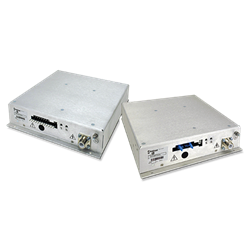 Fixed Rail Compact - Multiple Outputs
These compact, high performance PCB mountable, dual and quad output modules are ideal for amplifier driver requirements together with electrostatic lenses, deflectors and biasing supplies.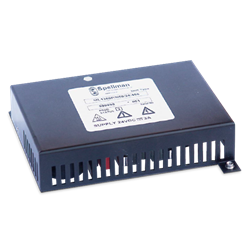 Isolated Pulser
This MI offers a 1.5 kV floating output with excellent output ripple making it ideal for use with pulsers/pusher applications in mass spectrometry.
| Series | Power | Voltage Range |
| --- | --- | --- |
| | 9.75W | 1.5kV |