Careers
Spellman High Voltage Electronics Corporation is the world's leading independent manufacturer of DC high voltage power supplies, x-ray generators and Monoblock® X-ray sources. Our organization encompasses facilities in the USA, Mexico, Europe, Japan and China devoted to design, production, service and customer support. In addition, we maintain satellite sales offices on several continents, strategically positioned to support our global OEM customers.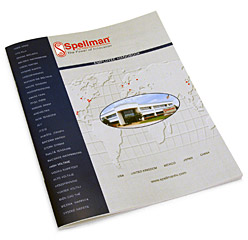 Spellman's talented and innovative team provides solutions that truly enhance the critical technologies of the leading Medical, Scientific and Industrial organizations with whom we do business. Our people are our number one winning strategy, which is why we strive to attract and retain the very best talent. By joining Spellman's high performance culture, you will be challenged, whether your expertise is in manufacturing, engineering, sales or administration. We offer competitive financial rewards and excellent benefits.
If you are interested in learning more about our dynamic organization and employment opportunities, you may apply by filling out our General Employment Application or thru the links on our website; via fax to 631-630-3008; or you may mail your resume to 475 Wireless Blvd. Hauppauge, New York 11788 Attn: Human Resources
We at Spellman High Voltage Electronics Corporation believe that each individual is entitled to equal employment opportunities without regard to race, color, creed, gender, sexual orientation, gender identity, marital status, national origin, age, veteran status or disability. The right of equal employment opportunity extends to recruiting, hiring selection, transfer, promotion, training and all other conditions of employment.
UK
SUMMARY The Apprentice Test Technician will undertake a programme of learning consisting of 2 years day release to college for the BTEC Level 3 Diploma in Electrical/Electronics Engineering.   This study path is combined with workplace learning in the form of National Vocational Qualifications.   When at work the test technicia...
SUMMARY   The testing and investigation of finished production units to specification including fault finding and rectification and rework. RESPONSIBILITIES Testing, fault finding and repair of high voltage power supplies. Completion of test reports and documentation in accordance with customer requirements and in line with th...