Focused Ion Beam (FIB)
Spellman has developed our FIB range with integrated high voltage supplies to drive the complete ion beam column with the performance required to achieve nm resolution. The FIB range incorporates high stability accelerator voltages with the floating outputs to drive traditional Ga Ion Sources, together with Plasma and many other source materials when coupled with Wien Filter technologies, in a compact 19 inch rack solution. An additional Lens rack is available, providing high performance fixed or reversible polarity high voltage lenses required to focus the column.
Download our short form Ion-Beam/Electron-Beam Brochure, click here.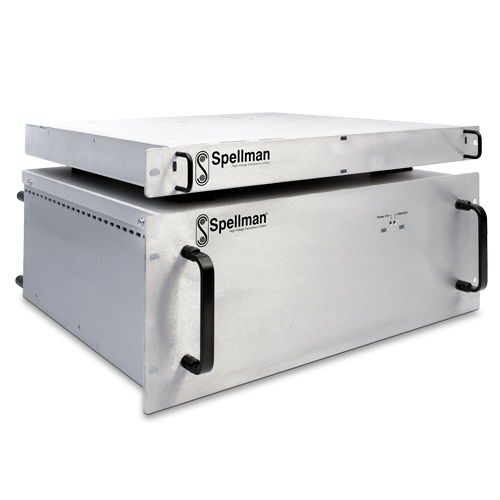 Ga Ion and Plasma Sources FIB Power Supply and Lens
Precision Accelerator supply 35kV at 30 µA
Filament, Extractor and Suppressor outputs
Ground ref. Lens up to 30kV, fixed or reversed polarity
RS-232 and Ethernet Digital Interfaces
Free GUI for Testing and Development Work
CE, UKCA Marked and RoHS Compliant