Environmental
Spellman supports customers' green initiatives and demonstrates its commitment to sustain the environment by maintaining ISO 14001 certification and comprehensive programs to improve energy efficiency, promote recycling, and eliminate the use of hazardous substances.
Spellman's Energy Conservation Programs Reduce Carbon Footprint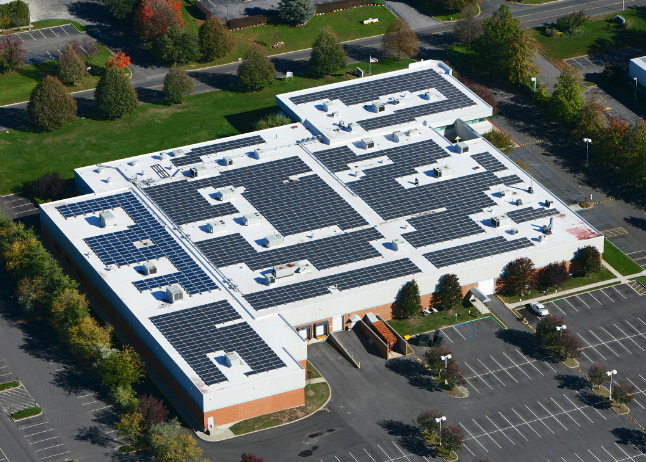 Spellman High Voltage has successfully reduced its average daily electricity usage at its Hauppauge facility by over 10% and its natural gas usage decreased by over 25%. Solar panels on our roof have a total capacity of 471.258 kW. This facility hosts the Spellman's corporate headquarters, engineering and production capabilities. Similar energy conservation efforts are being used in Spellman's other domestic and global facilities.
Learn more about Spellman's Hauppauge facility solar panel installation and see real time power generation data (Flash required).
Based upon a collaborative effort of Spellman's internal "Green Team" with an outside energy consulting group, areas of Spellman's operations were identified that held promise for significant energy conservation possibilities. The main focus was electricity usage for lighting and air conditioning plus natural gas usage for heating.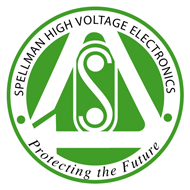 Illumination upgrades were done throughout the factory using high efficiency light fixtures that reduced electricity consumption while improving general lighting conditions, while automatic motion sensors helped to eliminate waste. Air conditioning, air handling and temperature regulation equipment were upgraded and networked as part of a strategic plan to provide more consistent environmental comfort for Spellman employees, while reducing natural gas consumption.
According to Dr Loren Skeist, President of Spellman High Voltage Electronics, "We're proud of the energy conservation results we have obtained, and of our continuing efforts to further reduce our operational carbon footprint. Energy conservation programs are good for both the environment and business".