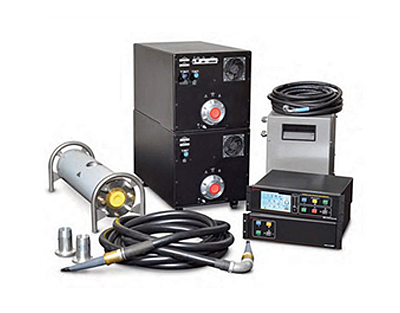 XRVSS
Tube, generator, HV cable(s), cooler, controller & I/O fully tested together at Spellman High Voltage
Assembly ready "Plug And Play" out of the box
2 year warranty for system; prorated X-Ray tube warranty
XRV Sub-systems
When it comes to dependable HV power for X-Ray applications, Spellman High Voltage leads the way.
No other manufacturer builds a more reliable, efficient, stable, or compact X-Ray Generator. Offering negative, positive or bipolar output ranging from 160kV to 450kV, Spellman can deliver an ideal solution for a wide variety of applications.
Today's X-Ray applications demand greater performance, higher reliability, and increased flexibility. Spellman has responded with the compact, powerful, and reliable XRV Series. Consider the benefits of the groundbreaking XRV: Low ripple and active power factor correction result in reduced banding and higher quality images; an encapsulated high-voltage section cuts size and reduces weight, enabling the unit to operate oil-free and with little or no maintenance; an innovative, proprietary inverter topology allows for very high efficiency and power density, thus enhancing the overall performance of your equipment. Combine Spellman's XRV series generator with the Industry's best X-Ray tubes and accessories and the result is an X-Ray sub system second to none.
Applications:
NDT/Inspection
Medical Sterilization/Irradiation
Analytical X-RAY
Medical X-RAY
ATE
Security Cargo Scanning
Digital Radiography (DR)
Industrial CT
Computed Radiography (CR)
Features:
Adjustable arc count, quenching and ramping speeds protect X-Ray tubes
Lightweight compact packaging
Specialized warmup programs optimize tube performance and extend life
Tube database for all standard X-Ray tubes is included with the XRV Controller
The use of terminal blocks for installation offer quick set-up and replacement times
Dual filament power supplies drive all conventional metal ceramic X-Ray tubes
Reliability:
Design Validation – Industry leading reliability and MTBF. Environmental stress screening, electrical overstress, extended arcing and HALT compliance. Testing conducted on X-Ray tube loads and beta testing in multiple applications.
Encapsulation – The XRV's oil free design eliminates leaks and environmental concerns. The encapsulated dielectric high voltage section – made of our proprietary large-pour formulation – provides significantly higher dielectric strength than oil, is more forgiving of field stresses, and eliminates the maintenance and biohazards associated with oil tanks.
Safety and Compliance – Complies with International Regulatory requirements for CE/UL/CSA.
Performance:
Output Stability and Ripple – Industry best stability and lowest output ripple provide superior image quality.
Fast Ramp Up Time – Ramp time is adjustable from100mS to 30 seconds through the proprietary XRV GUI control.
Fast Digital Controller – The XRV utilizes a DSP based microcontroller to monitor and control critical tube and generator parameters. Helps ensure accuracy, repeatability, and dose stability.
Flexibility:
Small Size & Low Cost of Ownership - XRV Series models measure and weigh far less than their industry counterparts.
Plug-n-Play Compatibility & Ease of Use – XRV comes with industry standard and custom digital and analog interfaces, including: RS-232, USB; Ethernet. An intuitive Windows-based GUI facilitates set-up, provides diagnostics and control of status, configuration and operation.
Serviceability - The XRV Series has a unique modular design, with four Field-Replaceable Units (FRUs) that minimize MTTR, service inventory and overall repair cycle time. A trouble-shooting tree and fault indicators simplify problem detection for faster, more accurate servicing. And, of course, Spellman's technical support is global, ensuring swift worldwide coverage.
XRV Controller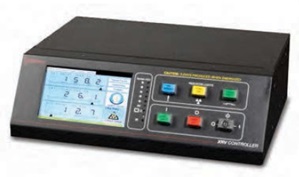 With its' One-Shot Profiles, intuitive Touch-Centric menu and interface flexibility, this powerful controller is the perfect match for your system.
7˝ Touch Screen LCD
10/100/1000MBIT Ethernet
Unlimited storage and recall of X-Ray tube profiles
Complete X-Ray tube database
Auto and customizable tube seasoning profiles
Bench and rack mount available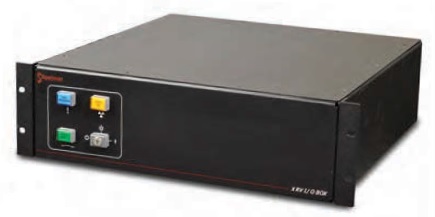 XRV System Interface Box
Power distribution for System Components
Safety interlocks for doors and Tube Cooler
Rack, bench or wall mount IP65 enclosure
Meets requirements of 21 CFR 1020.40
Industrial X-Ray Tube Chillers and Coolers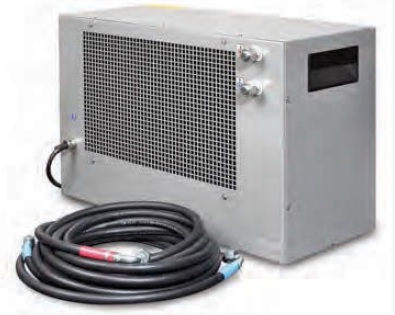 X-Ray tube coolers and chillers from industry-leading manufacturers are designed and validated to work with standard metal ceramic X-Ray tube offerings
Closed loop X-Ray tube coolers for water and oil
Closed loop X-Ray tube chillers for water and oil when ambient temperature rises to 40⁰C
Coolers available with WW or OW options
Metal Ceramic X-Ray Tubes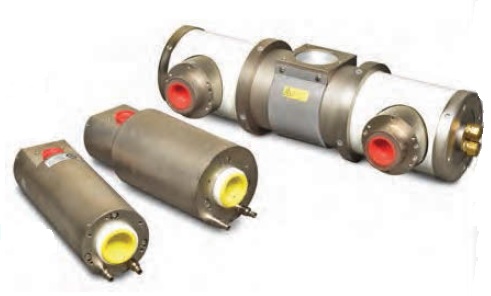 Full range of metal ceramic tubes from Industry leading manufacturers
Water cooled unipolar designs offered in 100, 160 and 225kV configurations
Oil cooled bipolar designs offered in 320, 350 and 450kV configurations
Available in a variety of power levels, focal spots and target angles
Standard and Custom HV X-Ray Cables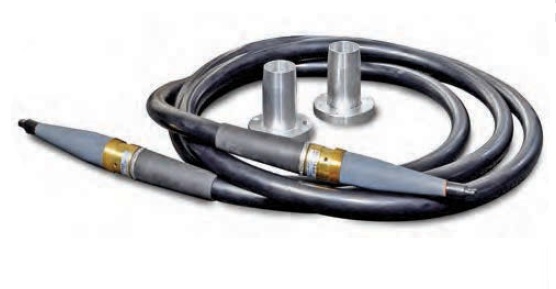 Available in custom lengths from Industry leading manufacturers
Straight and right angle connections available
Standard or Spring loaded connections available
GUI Control Software for XRV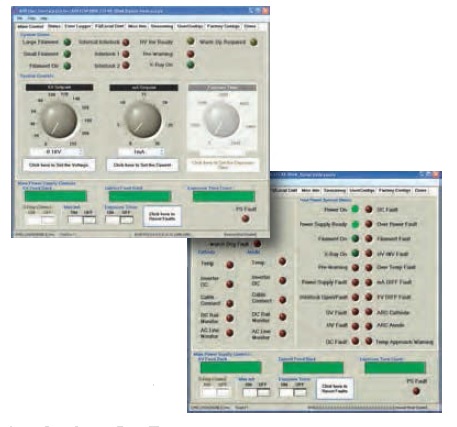 The GUI is specifically designed for controlling XRV series power supplies. As an alternative to the analog control, the GUI will allow the user to control all necessary functions of the HVPS from a user-friendly windows based menu. Additionally the GUI can be used as a diagnostic tool when the HVPS is controlled via the analog interface.
Automatic X-Ray tube warm-up
Max watts operation
Timed or Continuous Exposure modes
Configuration menu for user options
Fault and status monitor
Easy set up and integration