Spellman Announces the Next Generation of Shipborne Power Feed Equipment
March 24, 2022
Hauppauge, NY – Spellman High Voltage Electronics Corp. the world's leading manufacturer of custom high voltage power conversion products, and the leading independent supplier of Power Feed Equipment to the Telecom industry, announces our most recent iteration of our shipborne power feed equipment – the most frequently utilized in the industry.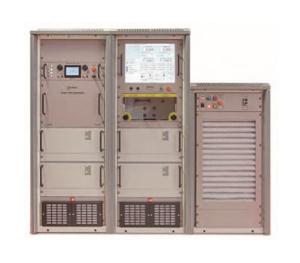 Spellman's Shipborne Power Feed Equipment (PFE-SB) has been optimized for shipborne use to provide continuous power to a line whilst being laid and is known for its reliability and quality. It is used with repeatered fiber optic cable systems for telecommunications and has been installed on numerous cable laying ships around the world.

With 6kV to 20kV versions available, up and down ramp rates for voltage and current, electronic polarity reversal, and programmable electroding functions, Spellman's shipborne PFEs provide all of the features to allow safe, reliable operation with configuration functions to suit all cable installation requirements. The system is designed to provide a well-regulated, low ripple, high voltage supply at varying current requirements.

An advanced digital management system provides output configuration, control, polarity setting, continuous monitoring and alarm reporting from the Main Control Unit (MCU), or the System Management Terminal (SMT). The Electronic Test Load is an active solid-state design allowing the load to be dynamically varied using a manual front panel control. The system is powered directly from 3-phase supply without the need for autotransformers.

Together, our land-based and shipborne PFEs provide a full spectrum of continuous power for both short and long cable run needs. For more information, contact sales@spellmanhv.com.

Spellman High Voltage Electronics is the world's leading provider of high performance, custom and standard DC high voltage power converters and Monoblock® X-Ray sources for medical, industrial, semiconductor, security, analytical, laboratory and under-sea cable power-feed applications. As a global supplier with strategically located design and manufacturing facilities in North America, Europe and Asia, Spellman is committed to providing best-in-class support to OEM customers and end-users throughout the world.