Spellman to Exhibit Next Generation SPX Series Portable X-Ray Systems for NDT Applications at ASNT
The New SPX Series Is Perfectly Suited for Today's Demanding NDT Inspection Requirements
October 20, 2017
Spellman High Voltage Electronics Corporation, the world's leading manufacturer of custom high voltage power conversion products, will introduce its next generation SPX Series Portable X-Ray sources at the 76th Annual ASNT Conference, Booth 811, October 30th through Nov 2nd, 2017 being held at the Gaylord Opryland Resort and Convention Center, Nashville, TN.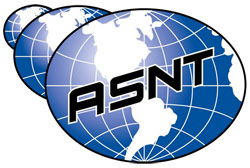 Spellman's SPX series are perfectly suited for today's demanding NDT inspection requirements. SPX units are rugged, yet easy to transport and economical to maintain. They can be line or portable generator powered, automatically adapting to standard input voltages to permit all day inspection under extreme conditions virtually anywhere.
This constant potential, modern interface, portable x-ray line with an advanced digital controller is more easily integrated into CR and DR systems, providing added flexibility for OEMs, while Spellman's proprietary SPX GUI allows for "plug and play" remote operation from a PC or laptop. Updated from the LPX series, the newly remodeled SPX portable x-ray NDT systems feature unparalleled resolution imaging in both liquid and air cooled models.
The end grounded X-Ray tubes have a focal spot size of 1.5mm sq. and the exposed anode allows for easy and flexible positioning of the tube head assembly. Tube ports use a low-absorption beryllium window that allows the radiographer to utilize the full spectrum of X-Ray energy. The high radiation output of the SPX systems allow for lower kV per exposure, shorter exposure times and increased film contrast for superior radiographic imaging.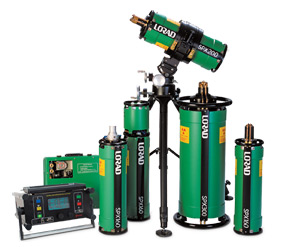 Typical applications include aerospace, manufacturing, defense, aviation, energy and security systems as well as other NDT applications.
Visit Spellman at Booth 811 at ASNT to inquire about the new SPX Series with digital controller and learn more about Spellman's complete line up of products suitable for NDT applications. Demonstration units can be requested. Spellman's continued commitment to product enhancements and growth in the X-Ray NDT market is propelling the SPX Series to new heights. SPX datasheets can be downloaded here.
Spellman High Voltage Electronics is the world's leading provider of high performance, custom and standard DC high voltage power converters and Monoblock® X-Ray sources for medical, industrial, semiconductor, security, analytical, laboratory and under-sea cable power-feed applications. As a global supplier with strategically located design and manufacturing facilities in North America, Europe and Asia, Spellman is committed to providing best-in-class support to OEM customers and end-users throughout the world.
Additional information on Spellman and their wide range of high voltage products is available at: www.spellmanhv.com