Spellman High Voltage Electronics Corporation to provide Calibration Services for their series of High Voltage Dividers
May 13, 2016
Hauppauge, New York – Spellman High Voltage Electronics Corporation, the world's largest independent manufacturer of custom high voltage power conversion products, announces that it will provide calibration services for their series of High Voltage Dividers (HVD).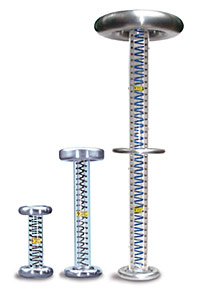 Spellman's HVD series of high voltage dividers provide laboratories and production facilities with a convenient method of measuring up to 100kVdc, 200kVdc or 400kVdc with accuracy better than 0.5%.
HVD Specification
In an effort for you to receive the best value from your investment, Spellman recommends a yearly recalibration cycle of your HVD – High Voltage Divider and will also provide an NIST (National Institute of Standards and Technology) traceable calibration certificate with each HVD.
You may contact Spellman High Voltage Electronics Corp to receive a service order number and cost for calibration services at 631-630-3171 or customerservice@spellmanhv.com.
Information on Spellman and their wide range of high voltage products is available by calling +1 631-630-3000 or by visiting their website: spellmanhv.com
Spellman High Voltage Electronics is the world's leading provider of custom designed and standard AC-DC and DC-DC high voltage power converters and Monoblock® X-Ray sources for medical, industrial, semiconductor, security, analytical, laboratory, and under-sea cable power-feed applications. With design, manufacturing and service facilities in the US, UK, Mexico, China and Japan, and direct sales offices throughout Europe, Asia and North America, Spellman is committed to supporting advanced system providers and their customers throughout the world.