Spellman High Voltage to exhibit at the 2016 IEEE International Power Modulator and High Voltage Conference (IPMHVC) in San Francisco
June 13, 2016
Hauppauge New York – Spellman High Voltage Electronics Corporation, the world's leading manufacturer of standard and custom high voltage power conversion and X-Ray source products, will be exhibiting at the upcoming 2016 IEEE International Power Modulator and High Voltage Conference (IPMHVC) held from July 5th through July 8th at the historic Palace Hotel in San Francisco, California.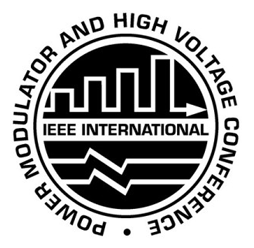 The IPMHVC is a bi-annual conference dating back to 1950 and is a premier forum for the exchange and dissemination of information on systems and components associated with power modulator and high voltage technologies.
Spellman's technical and sales staff will be available at Booth #11 to discuss their many innovative solutions for power modulators, accelerators, lasers, analytical, medical and environmental applications.
Please join us at IPMH|VC to learn more about how we can help improve the performance of your system with our advanced, cost-effective high voltage technology. Information on Spellman and their wide range of high voltage products is available by calling +1-631-630-3000, or by visiting our website: spellmanhv.com
Information on the IPMHVC Conference can be found at http://www.ipmhvc.com/
Spellman High Voltage Electronics is the world's leading provider of high performance, custom and standard DC high voltage power converters and Monoblock® X-Ray sources for medical, industrial, semiconductor, security, analytical, laboratory and under-sea cable power-feed applications. As a global supplier with strategically located design and manufacturing facilities in North America, Europe and Asia, Spellman is committed to providing best-in-class support to OEM customers and end-users throughout the world.