Spellman High Voltage Electronics to Exhibit at the European Congress of Radiology – Annual Meeting of the European Society of Radiology
February 20, 2014
Spellman High Voltage Electronics Corporation (Hauppauge, NY) will exhibit at the upcoming European Congress of Radiology (ECR) from March 6-10 at the Austria Center Vienna. Spellman will be located at Booth #332, Lower Level, Expo C.
Spellman will present their extensive array of high voltage solutions for the diagnostic medical imaging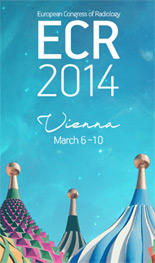 industry including: the K&S HFe R/F series of generators; CT gantry mounted generators; the PDM series Dental Monoblock® for both panoramic and CT applications; the VMX series mammography generator; Monoblock® X-Ray Sources for Bone Densitometry; and DGM series power supplies for image intensifiers.
Spellman will display their array of turn-key solutions and single source options for the full XRAY image chain, supporting both Digital Radiographic and Digital Fluoroscopic applications. Representatives will be on-hand to answer questions, discuss custom requirements, and demonstrate select equipment.
The ECR represents the medical specialty of radiology throughout Europe and the Mediterranean, and has grown into one of the largest meetings for the Medical Radiology industry in the world, with over 20,000 delegates from 102 countries, and 300 companies from 37 countries exhibiting. Held annually in early March, the ECR attendees span all areas of the radiology arena including: radiology professionals, radiographers, industry representatives, and press reporters for both the medical and consumer press.
For further information on the European Congress of Radiology, go to:
http://myESR.org
.
Spellman High Voltage Electronics is the world's leading provider of high performance, custom and standard DC high voltage power converters and Monoblock® X-Ray sources for medical, industrial, semiconductor, security, analytical, laboratory and under-sea cable power-feed applications. As a global supplier with strategically located design and manufacturing facilities in North America, Europe and Asia, Spellman is committed to providing best-in-class support to OEM customers and end-users throughout the world.
Additional information on Spellman and their wide range of high voltage products is available at:
www.spellmanhv.com

.