Spellman's Bertan PMT Series Now RoHS Compliant
September 21, 2009
Sept 21, 2009 – Hauppauge New York – Spellman High Voltage Electronics Corporation, the world's leading manufacturer of custom high voltage power conversion products, announces that its Bertan High Voltage PMT Series is now RoHS compliant.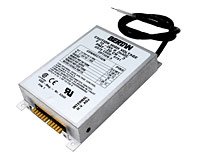 RoHS (Restriction of Hazardous Substances) is a European Union (EU) directive that has been adopted by member states. Since the inception of RoHS, Spellman has worked diligently with its customers and vendors to support this important initiative to preserve our global environment.
The PMT series spans 500V to 7.5kV, up to 4W, and offers ripple as low as 2mV p-p. To learn more about the Bertan PMT series, go to www.spellmanhv.com/PMT. To learn more about Spellman's stance on WEEE, RoHS or its general environmental policy, click here.
Information on Spellman and their wide range of high voltage products is available by calling +1-631-630-3000, or by visiting their website: www.spellmanhv.com
Spellman High Voltage Electronics is the world's leading provider of custom designed and standard AC-DC and DC-DC high voltage power converters for: medical, industrial, analytical, and security applications; semiconductor manufacturing; scientific instrumentation; and power feed systems for undersea cables. Spellman is headquartered in the U.S. and has facilities in Japan, Mexico, Europe, and China that provide design, manufacturing and service to our customers throughout the world.