General X-Ray
From basic DR to complex surgical systems, our flexible Radiographic and Fluoroscopic generator families have all of the imaging system compatibility, reliability, performance and serviceability you need to differentiate your solutions. Using extensive partnerships in the industry, Spellman has developed interfaces for most commercially available X-Ray tubes, collimators, digital imaging workstations and other devices. Combining industry leading technology with plug and play simplicity helps our applications experts make sure our generators work seamlessly with the rest of your system. Additionally, "Powered by Spellman" Subsystems can include the entire imaging chain.
From our high performance Z Series to our powerful HFe series, Spellman has an imaging solution to meet your unique imaging requirements. Spellman's Fluoroscopic and Radiographic series of products boast feature-rich, modular designs that place emphasis on serviceability and support and range from value to premium. Our R&F HFe Series are used in some of today's cutting edge and technically demanding applications. Using IGBT inverter technology, they are available from 40kW to 80 kW in a variety of cabinet designs to best suit our customer's X-Ray room configuration. And our highly compact and reliable Z Series radiographic generators feature the medical industry's highest output frequency at 450kHz and world class performance specifications, spanning 32 kW to 80 kW.
Typical applications include Remote R&F, Classical R&F, General Radiography, Digital Radiography, Tomography, Urology, Vascular Imaging, Molecular Imaging, Image Guided Radiation Therapy, Veterinary, Interventional, and Oncology.
Spellman's experience and knowledge of the application, established interfaces to a large number of peripherals, and ability to customize our HFe platform for optimal performance and ease of installation is unparalleled in the industry. You can rely on Spellman.
Spellman offers turnkey subsystems for general X-Ray DR & DRF.
The generator is at the heart of the X-Ray system and needs to communicate and synchronize with almost every piece of hardware and software in the room. With "Powered by Spellman" Subsystems, you can avoid common challenges such as:
Integrating a new component
Getting all the pieces to work together
Troubleshooting
Unexplained errors
Incompatibility
Missed shipments because one vendor could not deliver
Finger pointing between two vendors over the cause of the problem
Needing to upgrade the SW and HW of the system, but not having the resources to go through the effort
A long-time vendor has stopped supporting the configuration in your DHR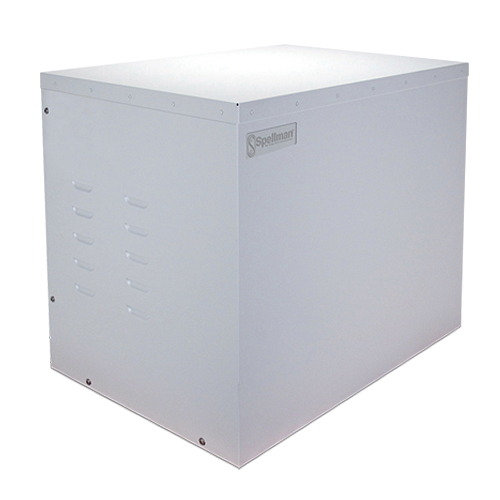 Up to 150kV
Outputs from 32kW – 80kW
450kHz output frequency
Reduce ripple for superior image quality
Optional DR interface and compatibility with all major DR workstations
Available touch screen control console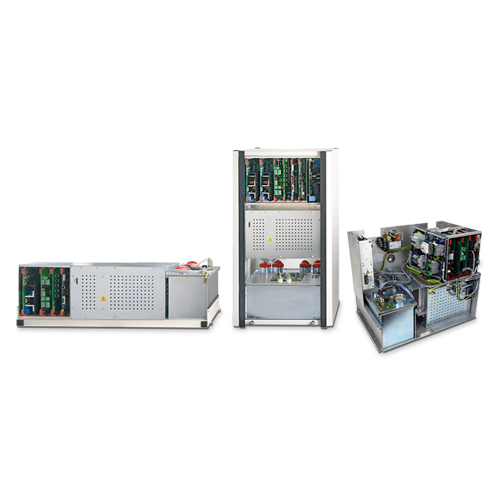 40 – 80 kW Radiographic and Fluoroscopic modes of operation
Integrated to the most sophisticated X-Ray tubes and digital workstations
Ethernet connections provide HFe the fastest and most stable X-Ray generator communication in the market
Easy to calibrate service and upgrade