Spellman's Exhibit at AHRA 2023 Showcases New Digital Imaging Partnerships
June 14, 2023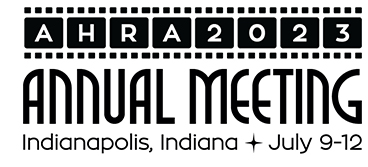 Hauppauge New York – Spellman High Voltage Electronics Corporation, the world's leading manufacturer of custom high voltage power conversion products, will be exhibiting at the upcoming AHRA 2023, the Association for Medical Imaging Management, July 9-12, in Indianapolis, IN.
Spellman's technical and sales staff will be available at Booth #324 to discuss new opportunities to partner with us for enhanced quality and sophistication in Digital Medical Imaging systems.
Through partnerships, Spellman provides seamless integrations for digital imaging rooms, as well as remote or onsite training for your field installation engineers. From the Floor Mounted Table offering to cables, tubes and any other parts, Spellman is a One-Stop Shop for all things Digital Imaging.
Our single console integration between Spellman's HFe X-Ray generators and one of our partners - AGFA MUSICA Workstations allows for optimal workflow and improved operator experience with automated radiographic techniques set up between the MUSICA workstation and our HFe generator. Other integrations include: Vieworks, Varex and E-Comm.
This console integration saves time, increases productivity and reduces the chance of error or false triggering of the X-Ray detector, offering flexibility, quality and diagnostic precision to our partners.
Come meet with us at Booth #324 to discuss your DR needs.