UK Facility Profiled
August 12, 2020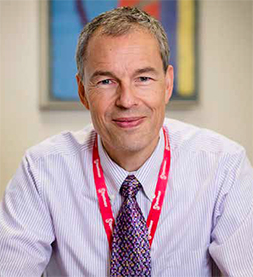 Pulborough, UK – Spellman High Voltage Electronics Ltd, was recently profiled in the August/ September issue of Business Edge magazine, a prominent UK business journal. The article is based on an interview with Dennis Bay, the Managing Director of the facility and traces the growth of the Company from its inception as Start Electronics in 1989, to its eventual transition as a wholly owned Spellman subsidiary. Dennis also highlights the continued success of the facility and Spellman expansion into different markets and applications, both globally and regionally.
To download the full article, click here.
Spellman High Voltage Electronics is the world's leading provider of custom designed and standard AC-DC and DC-DC high voltage power converters and Monoblock® X-Ray sources for medical, industrial, semiconductor, security, analytical, laboratory, and under-sea cable power-feed applications. With design, manufacturing and service facilities in the US, UK, Mexico, China and Japan, and direct sales offices throughout Europe, Asia and North America, Spellman is committed to supporting advanced system providers and their customers throughout the world.
For further information on Spellman's wide range of high voltage products contact sales@spellmanhv.com or visit Spellman's website: www.spellmanhv.com