Spellman to Exhibit Virtually at the 2020 Radiological Society of North America Meeting
November 10, 2020
Hauppauge New York – Spellman High Voltage Electronics Corporation, the world's largest independent manufacturer of custom high voltage power conversion and X-Ray products, announces that it will exhibit virtually at the 2020 Radiological Society of North America, from Sunday, November 29 – Saturday, December 5.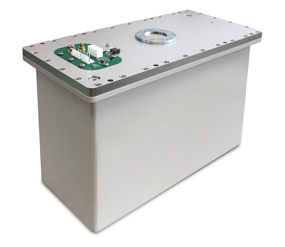 As always, Spellman will be showcasing our extensive line of X-Ray and power conversion products for Computed Tomography, Image Guided Radiation Therapy, Radiography, Fluoroscopy, Mammography, Urology, and Bone Densitometry, as well as many emerging technologies. Spellman's solutions include complete X-Ray imaging subsystems, standalone X-Ray generators, Monoblock® X-Ray sources, power supplies for accelerators and pulse power applications, precision X-Ray detector power supplies, as well as power supplies for photomultiplier tubes (PMTs) and Image Intensifiers (II's). Representatives will be on-hand at our virtual booth 24 hours throughout the show to answer questions and discuss custom requirements.
Highlights of our extensive line of medical products for radiological imaging applications include:
Our MMB3.5 and MMB20, medical Monoblocks® with the fastest rise times available today. These compact lightweight units are perfect for mini C-arms for extremities, C-arms for orthopedic use, and vascular C-arms for interventional use.
Our newest medical product, the PMX70. The PMX 70 is an innovative silicon carbide inverter X-Ray generator designed for sub-70 kV, high energy exposures or series for use in advanced imaging applications such as breast cone beam CT applications.
Our single console integrations for better image quality and reliability in DR and DRF medical imaging systems, the result of partnerships with AGFA and Varex respectively. These integrations allow for optimal workflow and improved operator experience, saving time, increasing productivity and reducing the chance of error during operation.
We are also available to discuss our vast capabilities in CT design – from 32kV to 110kV, mA modulation, options for deflection grid, anode end grounded, cut-off grid, dual energy and more, and rotations up to 240 rpm. These units are designed to drive all industry standard CT tubes. Additional CT units are always being designed for the needs of emerging technologies, like CT mammography, radiation therapy, robotic kV surgery, proton therapy and more.
This upcoming exhibition will mark the 106th anniversary of RSNA and its first virtual meeting. For more information on the annual conference, go to: https://meeting.rsna.org/.
Spellman High Voltage Electronics is the world's leading provider of high performance, custom and standard DC high voltage power converters and Monoblock® X-Ray sources for medical, industrial, semiconductor, security, analytical, laboratory and under-sea cable power-feed applications. As a global supplier with strategically located design and manufacturing facilities in North America, Europe and Asia, Spellman is committed to providing best-in-class support to OEM customers and end-users throughout the world.