Spellman to Exhibit Virtually at IVEC 2020
October 05, 2020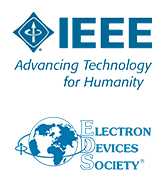 Hauppauge New York – Spellman High Voltage Electronics Corporation, the world's leading manufacturer of custom high voltage power conversion products, announces it will exhibit virtually at the 21st International Vacuum Electronics Conference (IVEC 2020). Originally scheduled to be held in Monterrey, CA, the conference is being conducted virtually on October 19-22. In conjunction with technical co-sponsorship from the IEEE Electron Devices Society (EDS), the IVEC 2020 conference will provide a forum for scientists and engineers from around the globe to present the latest developments in vacuum electronics technology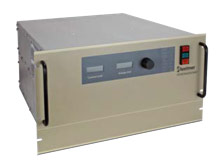 Spellman sales and engineering staff will be present at our online "booth" to discuss our many innovative products for the demanding vacuum electronics market. Included will be our EVA series, an electron beam evaporation power supply available with 3kW to 12kW output. Also highlighted will be our ST/STA series of high voltage power supplies with low stored energy and user configurable arc management settings for optimizing plasma, ion and e-beam process parameters.
For further information on IVEC 2020, go to: http://www.ieeeivec.org/.
Spellman High Voltage Electronics is the world's leading provider of high performance, custom and standard DC high voltage power converters and Monoblock® X-Ray sources for medical, industrial, semiconductor, security, analytical, laboratory and under-sea cable power-feed applications. As a global supplier with strategically located design and manufacturing facilities in North America, Europe and Asia, Spellman is committed to providing best-in-class support to OEM customers and end-users throughout the world.
Additional information on Spellman and their wide range of high voltage products is available at: www.spellmanhv.com