Spellman Asia Exhibiting at Security China in October
October 15, 2019
Spellman High Voltage Electronics Corporation, the world's largest independent manufacturer of custom high voltage power conversion products, announces that it will exhibit at the China Security Show, October 28-31 in Shenzen, China. Spellman can be found at Booth 8B-35.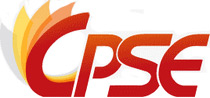 The 17th China International Exhibition on Public Safety and Security 2019 (Security China 2019) will be held at the China International Exhibition Center on October 28-31, 2019, in Shenzhen, P.R. China. It is the largest security distribution show of its kind in China, and provides a platform for the exhibitors to showcase their products and meet representatives from government and industry. For more information on Security China, please click
www.securitychina.com.cn
.
Spellman will present their extensive array of OEM designs of integrated X-ray sources with its Monoblock® series and XRV subsystems, which are widely used in baggage inspection, explosives detection (EDS), trace detection, liquid inspection, body scanners, cargo inspection, portal and border security, non-destructive testing, food inspection and many other applications. Spellman representatives will be on hand to answer any questions.
Spellman High Voltage Electronics is the world's leading provider of high performance, custom and standard DC high voltage power converters and Monoblock® X-Ray sources for medical, industrial, semiconductor, security, analytical, laboratory and under-sea cable power-feed applications. As a global supplier with strategically located design and manufacturing facilities in North America, Europe and Asia, Spellman is committed to providing best-in-class support to OEM customers and end-users throughout the world.
Additional information on Spellman and their wide range of high voltage products is available at:
spellmanhv.com