Spellman to Introduce New Digital LPX Series Portable X-Ray Controller for X-Ray NDT Applications
LPX Series portables will come standard with digital remote interface and I/O for Integration into Any X-Ray System Environment
August 11, 2016
Valhalla, New York – Spellman High Voltage Electronics Corporation, the world's leading manufacturer of custom high voltage power conversion products will introduce its' next generation LPX digital controller at the 59th Annual NDT Forum in San Diego, CA from September 26-29, 2016 being hosted at the Wyndham San Diego Bayside, 1355 North Harbor Drive, San Diego, CA 92101.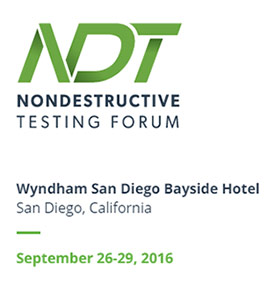 Spellman now offers constant potential portable X-Ray systems with a modern digital controller that more easily integrate into CR and DR systems.. Standard RS232, Ethernet, USB and Analogue interfaces provide flexibility for OEMs, while Spellman's proprietary LPX GUI allows for "plug and play" remote operation from a PC or laptop. Universal mains input of 85-265VAC, 1ph, 50/60Hz makes powering the LPX possible anywhere in the World and the IP65 enclosure eliminates the worries associated with the various environments the LPX might be operated in. The new LPX controller has a standard I/O for external safety interlocks and warning beacons typically used in portable X-Ray applications.
Visit Spellman at the Wyndham San Diego Bayside to inquire about the LPX digital controller and learn more about plans for the entire next generation LPX series. Demonstration units can be requested on a first come first served basis. Spellman's continued commitment to product enhancements and growth in the X-Ray NDT market is propelling the LPX Series to new heights. Look for further LPX new product offerings in the coming months. Click here to download the LPX datasheets.
To learn more about LPX X-Ray sources and their many benefits and features contact Spellman's applications support staff at 631-630-3000.
Spellman High Voltage Electronics is the world's leading provider of high performance, custom and standard DC high voltage power converters and Monoblock® X-Ray sources for medical, industrial, semiconductor, security, analytical, laboratory and under-sea cable power-feed applications. As a global supplier with strategically located design and manufacturing facilities in North America, Europe and Asia, Spellman is committed to providing best-in-class support to OEM customers and end-users throughout the world.
Additional information on Spellman and their wide range of high voltage products is available at: www.spellmanhv.com