Spellman High Voltage offers One-Stop solutions for Medical Imaging Subsystems
September 20, 2016
Hauppauge New York – Spellman High Voltage Electronics Corporation, the world's largest independent manufacturer of custom high voltage power conversion and X-Ray products has expanded its offerings to customers seeking to purchase complete or partial medical imaging subsystems.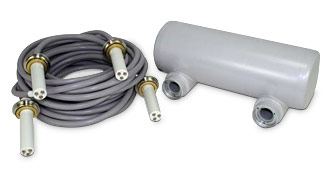 Spellman has partnered with Toshiba, Varian/Claymount, Siemens and others to offer X-Ray tubes, High Voltage cables, X-ray detectors, Image Acquisition software, and Collimators in addition to their high performance X-ray generators.
"By leveraging our experience in qualifying, sourcing and supporting the various sub-assemblies and components required for X-ray generation and image conversion, we can provide additional value to our system integration and OEM partners" said Matthew Micalizzi, Manager of Business Development, GXR. "Our customers will have easier access to the components they require and can depend on Spellman as their single point of contact."
Contact Spellman High Voltage for more information.
Spellman High Voltage Electronics is the world's leading provider of high performance, custom and standard DC high voltage power converters and Monoblock® X-Ray sources for medical, industrial, semiconductor, security, analytical, laboratory and under-sea cable power-feed applications. As a global supplier with strategically located design and manufacturing facilities in North America, Europe and Asia, Spellman is committed to providing best-in-class support to OEM customers and end-users throughout the world.
Additional information on Spellman and their wide range of high voltage products is available at: www.spellmanhv.com