Spellman High Voltage Announces Creation of Latin America Sales Manager Post
February 28, 2013
Hauppauge New York – Spellman High Voltage Electronics Corporation, the world's leading provider of DC high voltage power supplies, is building upon its award winning manufacturing facilities in Matamoros by adding direct sales and marketing. Spellman is confident this will leverage new opportunities to partner with OEMs in Latin America.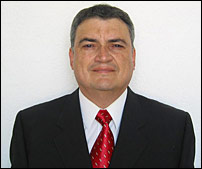 According to Ken Chandler, General Manager of Spellman de Mexico (Spellman's Mexican Operation and gateway to Latin America), "We are excited about developing local sales and marketing resources to spearhead and drive growth in the dynamic Latin American market. With Spellman's vast high voltage product offerings, and cutting edge technology, we expect to see significant growth in Mexico and Latin America."
Spellman has hired Luis Alfonso Rios as Latin American Sales Manager. Mr. Rios holds a BS in Electrical and Mechanical Engineering and has over 15 years of experience leading efforts to increase electrical component sales in Latin America. He will be based in Mexico City.
Information on Spellman and their wide range of high voltage products is available by calling +1-631-630-3000, or by visiting their website: www.spellmanhv.com
Spellman High Voltage Electronics is the world's leading provider of custom designed and standard AC-DC and DC-DC high voltage power converters and Monoblock® X-Ray sources for medical, industrial, semiconductor, security, analytical, laboratory, and under-sea cable power-feed applications. With design, manufacturing and service facilities in the US, UK, Mexico, China and Japan, and direct sales offices throughout Europe, Asia and North America, Spellman is committed to supporting advanced system providers and their customers throughout the world.