Spellman Announces the Opening of its German Sales Office
August 09, 2011
August 9, 2011 – Hauppauge New York – Spellman High Voltage Electronics Corporation, the world's leading manufacturer of high voltage power convertors, has announced the opening of its German Sales Office, located in Ahrensburg, near Hamburg (22km from Hamburg Airport), registered at Amtsgericht Luebeck, HRB 11148 HL.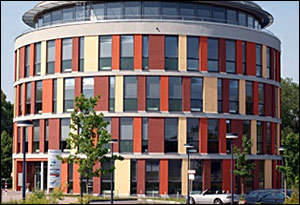 Spellman's European operational center is located at its UK design and production facility. The new facility, (address: Spellman High Voltage Electronics Ltd., Niederlassung Deutschland, Beimoorkamp 6, D-22926 Ahrensburg, Germany) will provide local support for its OEM customers with significant Central European operations.
Dennis Bay, Managing Director of Spellman's UK Production Facility and European headquarters stated, "We are excited about the opening of our new office. Germany has been integral to our growth in Europe, and this office will facilitate collaboration and alignment with our German and other Central European customers."
The Ahrensburg office can be reached by phone at +49 4102 678 425-0 or by Fax at +49 4102 678 425-9.
Information on Spellman and their wide range of high voltage products is available by calling +1-631-630-3000, or by visiting their website: www.spellmanhv.com
Spellman High Voltage Electronics is the world's leading provider of custom designed and standard AC-DC and DC-DC high voltage power converters and Monoblock® X-Ray sources for medical, industrial, semiconductor, security, analytical, laboratory, and under-sea cable power-feed applications. With design, manufacturing and service facilities in the US, UK, Mexico, China and Japan, and direct sales offices throughout Europe, Asia and North America, Spellman is committed to providing the optimal high voltage power solutions for OEMs and laboratories throughout the world.