Spellman Announces Appointment of Ira Elias as VP Quality
October 31, 2011
Oct 31, 2011 – Hauppauge New York – Spellman High Voltage Electronics Corporation, the world's leading manufacturer of custom high voltage power conversion products, announces the appointment of Ira Elias as their new Vice President of Quality.
Ira will lead and continue to develop Spellman's World Class Quality programs in Domestic and International Operations. His substantial Operations and Quality background includes 25 years of high-tech Manufacturing experience, with 15 years in Global Quality initiatives, with an emphasis in Asian manufacturing techniques and processes.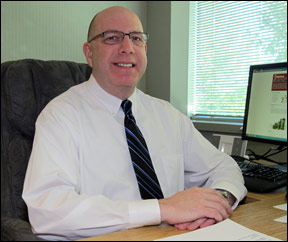 Ira holds a BS in Engineering Management. He has worked with diverse companies such as Jabil Circuit, General Motors, and most recently at Sirius Satellite Radio, where he was the Director of Manufacturing and Quality Operations. At Sirius, Ira led all contract manufacturing oversight in China, Taiwan and South Korea.
Ira envisions a highly successful career at Spellman High Voltage and is in the process of relocating with his wife and daughter from Michigan, to Long Island, New York (home of Spellman's corporate headquarters).
Information on Spellman and their wide range of high voltage products is available by calling +1-631-630-3000, or by visiting their website: www.spellmanhv.com
Spellman High Voltage Electronics is the world's leading provider of custom designed and standard AC-DC and DC-DC high voltage power converters and Monoblock® X-Ray sources for medical, industrial, semiconductor, security, analytical, laboratory, and under-sea cable power-feed applications. With design, manufacturing and service facilities in the US, UK, Mexico, China and Japan, and direct sales offices throughout Europe, Asia and North America, Spellman is committed to supporting advanced system providers and their customers throughout the world.