Spellman to Exhibit at the Annual JAIMA 2009 Trade Conference
July 29, 2009
July 29, 2009 – Hauppauge New York – Spellman High Voltage Electronics Corporation, the world's leading manufacturer of custom high voltage power conversion products, announces it will continue its annual tradition of exhibiting at the JAIMA conference (Japan Analytical Instruments Manufacturers' Association).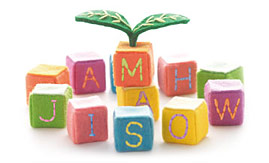 The JAIMA 2009 exposition will be held from September 2 – 4, at Makuhari Messe International Convention Complex, in Chiba, Japan. Spellman will be exhibiting in Booth 5A-003.
Spellman will be present with staff members from its Japanese office (4-3-1 Kamitoda, Toda-shi, Saitama-ken, Japan 335-0022, Phone: +81(0)48-447-6500) as well as team members from Spellman's UK facility. Displaying a wide array of high voltage products for the analytical technology market, Spellman presence at JAIMA reinforces its leadership role as high voltage solution provider to the global analytical technology market.
Each year the show draws more than 20,000 visitors. Technologies and industrial sectors present at JAIMA include: general analytical instrumentation, chemical analysis, environmental analysis, medicine, petrochemistry, biotechnology, and semiconductor. For further information on JAIMA, visit: www.jaimashow.jp/2009
Information on Spellman and their wide range of high voltage products is available by calling +1-631-630-3000, or by visiting their website: www.spellmanhv.com
Spellman High Voltage Electronics is the world's leading provider of custom designed and standard AC-DC and DC-DC high voltage power converters for: medical, industrial, analytical, and security applications; semiconductor manufacturing; scientific instrumentation; and power feed systems for undersea cables. Spellman is headquartered in the U.S. and has facilities in Japan, Mexico, Europe, and China that provide design, manufacturing and service to our customers throughout the world.