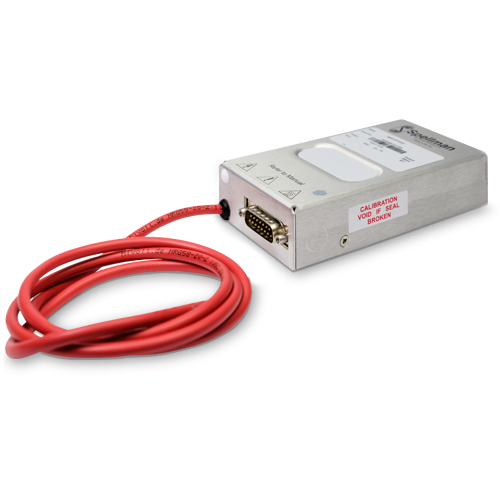 MPD Series
Módulo de alto rendimiento extremadamente compacto
Programa de Voltaje Analógico Digital o Diferencial
Control estándar RS-232/RS-485
Potencia de salida de 10 watts
Alta estabilidad, baja TC
Oscilador digital proporciona ondulación ultra baja y ruido, hasta 1 / f banda
Nota: Todas las especificaciones están sujetas a cambios sin previo aviso. Consulte la versión en ingles en PDF de esta hoja de datos para obtener la rversionn más actualizada.

Spellman MPD Series of High Voltage 10 Watt Modules
La nueva serie MPD de Spellman es una familia de módulos de 10 watts de alta tensión que proporcionan voltajes de salida que van desde 2.5kV a 20kV.
La serie MPD son productos de alto rendimiento diseñados con la topología híbrida de Spellman de técnicas de conversión de potencia lineal y de modo de conmutación que ofrecen menos ruido con mayor eficiencia. La serie MPD produce excelentes especificaciones de rendimiento de ondulación y estabilidad a partir de un espacio compacto. La serie MPD cuenta con una entrada de amplificador diferencial para la señal de programación de voltaje para mejorar la inmunidad del ruido externo del sistema y abordar cualquier problema de compensación.
Se proporciona una interfaz de usuario remota con todas las funciones a través de un conector de tipo D de 15 pines, así como una interfaz serie RS-232/RS-485. La unidad puede ser analógica completa o digital completo definido por los enlaces de conector de interfaz.
La tecnología HV patentada de Spellman junto con los circuitos SMT da como resultado un módulo ultra compacto y ligero que está disponible como un suministro positivo o negativo que es ideal para aplicaciones OEM.
Aplicaciones típicas
Tubos fotomultiplicadores
Impresión electrostática
Electrones y vigas de iones
Multiplicador electrónico
Detectores de electrones
Espectrometría de masas
Detectores de placas de microcanal
Lentes electrostáticos
Instrumentos nucleares
(Ref. 128142-001 REV. E)
SPECIFICATIONS
Input Voltage:
+24 Vdc, ±2Vdc
Input Current:
≤1 amp maximum
Output Voltage:
5 models available from 2.5kV to 20kV
Output Polarity:
Positive or negative, specify at time of order
Power:
10 watts, maximum
Voltage Regulation:
Line: For a 1V line change 10ppm
Load: 0-100% load 10ppm
Current Limit:
110% of rated output current
Ripple:
See "drift, ripple and noise" table
Stability:
After one hour warm up period.
10ppm/hour
25ppm/8 hours
100ppm/1000 hours
Temperature Coefficient:
10ppm per degree C
Protection:
Arc and short circuit protected. Not designed to withstand continuous arcing
Environmental:
Temperature Range:
Operating: 0˚C to 50˚C
Storage: -35˚C to 85˚C
Humidity:
20% to 85% RH, non-condensing
Cooling:
Convection cooled
Dimensions:
2.5-10kV: 1.18˝ H X 2.75˝ W X 5.12˝ D (30mm x 70mm x 130mm)
15-20kV: 1.18˝ H X 2.75˝ W X 6.50˝ D (30mm x 70mm x 165mm)
Weight:
2.5/5/10kV:
14.82 oz. (420g)
15/20kV:
22.09 oz. (650g)
Interface Connector:
15 pin male D connector
Output Connector:
A captive 39.4˝ (1 meter) long HRG58 shielded HV cable is provided
Regulatory Approvals:
UL recognized component (RC), File E354595. Compliant to IEC/UL 61010-1 Safety requirements for electrical equipment for control and laboratory use; CAN/CSA-C22.2 No.61010-1. CE marked to EN 61010-1. UKCA marked to BS EN 61010-1. RoHS compliant.
As the unit is designed for incorporation within the users system it is not tested against any specific EMC standards. The user will need to take sensible EMC precautions when designing the unit in and verify the overall system EMC performance against any relevant standards.
MPD SELECTION TABLE
| Model | Output Voltage | Output Current | Ripple (Vpp) |
| --- | --- | --- | --- |
| MPD2.5*10/24 | 2.5kV | 4.00 mA | See table below |
| MPD5*10/24 | 5kV | 2mA | See table below |
| MPD10*10/24 | 10kV | 1mA | See table below |
| MPD15*10/24 | 15kV | 0.66mA | See table below |
| MPD20*10/24 | 20kV | 0.5mA | See table below |
MPD DRIFT, RIPPLE and NOISE
| Model | 3mHz-30mHz | 30mHz-3Hz | 3Hz-30Hz | 30Hz-300Hz | 300Hz-30kHz | 30kHz-3MHz |
| --- | --- | --- | --- | --- | --- | --- |
| MPD2.5 | 10mV | 10mV | 10mV | 5mV | 5mV | 5mV |
| MPD5 | 10mV | 10mV | 10mV | 10mV | 10mV | 10mV |
| MPD10 | 20mV | 20mV | 20mV | 20mV | 20mV | 20mV |
| MPD15 | 30mV | 30mV | 30mV | 30mV | 30mV | 30mV |
| MPD20 | 40mV | 40mV | 40mV | 40mV | 40mV | 40mV |
MPD EXTERNAL INTERFACE—15 PIN MALE D CONNECTOR
Pin
Signal
Parameters
1
Power Ground
Ground
2
+24Vdc Input
+24Vdc @ 1 amp maximum
3
Voltage Monitor Output
Voltage monitor 0-10Vdc for 0 to full scale output ±1%
(wrt signal ground) Zout=10kΩ
4
Voltage Reference Output
10Vdc @ 1mA maximum
5
Voltage Program Input
0 to 10Vdc=0 to 100% rated output ±1%, Zin=10MΩ
6
Voltage Program Differential
Amplifier Output
0 to 10Vdc=0 to 100% rated output, Zout =10kΩ
7
Voltage Program Differential
Amplifier Input—Positive
0 to 10Vdc differential between pin 7 and pin 9 =
0 to 100% of rated output, diode clamped to ground,
Zin =38kΩ
8
Current Monitor Output
0-10Vdc for 0 to full scale output ±1%
(wrt signal ground) Zout=10kΩ
9
Voltage Program Differential
Amplifier Input—Negative
0 to 10Vdc differential between pin 7 and pin 9 =
0 to 100% of rated output, diode clamped to ground,
Zin =38kΩ
10
Voltage Program
Digital Output
0 to 10Vdc = 0 to 100% rated output, Zout =10kΩ
11
Analog Signal Ground
Analog signal ground for control and monitoring
12
Enable Input
Low = Enable, TTL, CMOS, open collector compliant
13
Digital Mode
RS-232 or RS-485 configuration
Low = RS-485, Open circuit = RS-232
14
RS-232 TxD/RS-485 (-)
Transmit data (output) wrt pin 1 or RS-485 inverting
15
RS-232 RxD/RS-485 (+)
Receive data (input) wrt pin 1 or RS-485 non inverting
Digital Control – Connect pin 5 to pin 10
Analog Control – Connect pin 5 to pin 6