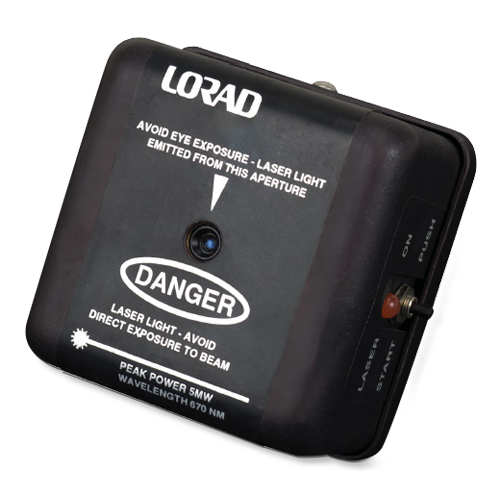 Lorad LPX Laser Pointer
Exclusive to Lorad LPX Systems
Quick Set Up
Accurate up to 75 Feet Away
Adaptors for Most LPX Tubeheads
*Note: All specifications are subject to change without notice. Please consult the English PDF version of this datasheet for the most up-to-date revision.
Laser Pointer
Other imaging systems may produce inconsistent results and require repeat exposures. Spellman's Laser Pointer, exclusive to Lorad's LPX Systems, locates the centerline of the X-Ray beam for unmatched accuracy and efficiency. The Laser Pointer shows precisely where the central X-Ray beam will contact the test area by projecting a highly visible reference beam from the X-Ray tube head to surfaces up to 75 feet away. The beam is activated by a push button and automatically shuts off after 30 seconds. The Laser Pointer is lightweight and powered by three (3) AAA batteries. The Laser Pointer can be used with Lorad's end-grounded exposed anode tube heads and also with air cooled tube heads with the addition of the air cooled adaptor.
Adaptors:
LPX160 A/C Part Number 9-200-0110
LPX160 L/C N/A
LPX160 Panoramic N/A
LPX200 A/C Part Number 9-200-0327
LPX200 L/C Part number 9-200-0370
LPX200 Panoramic N/A
LPX300 L/C 9-200-0465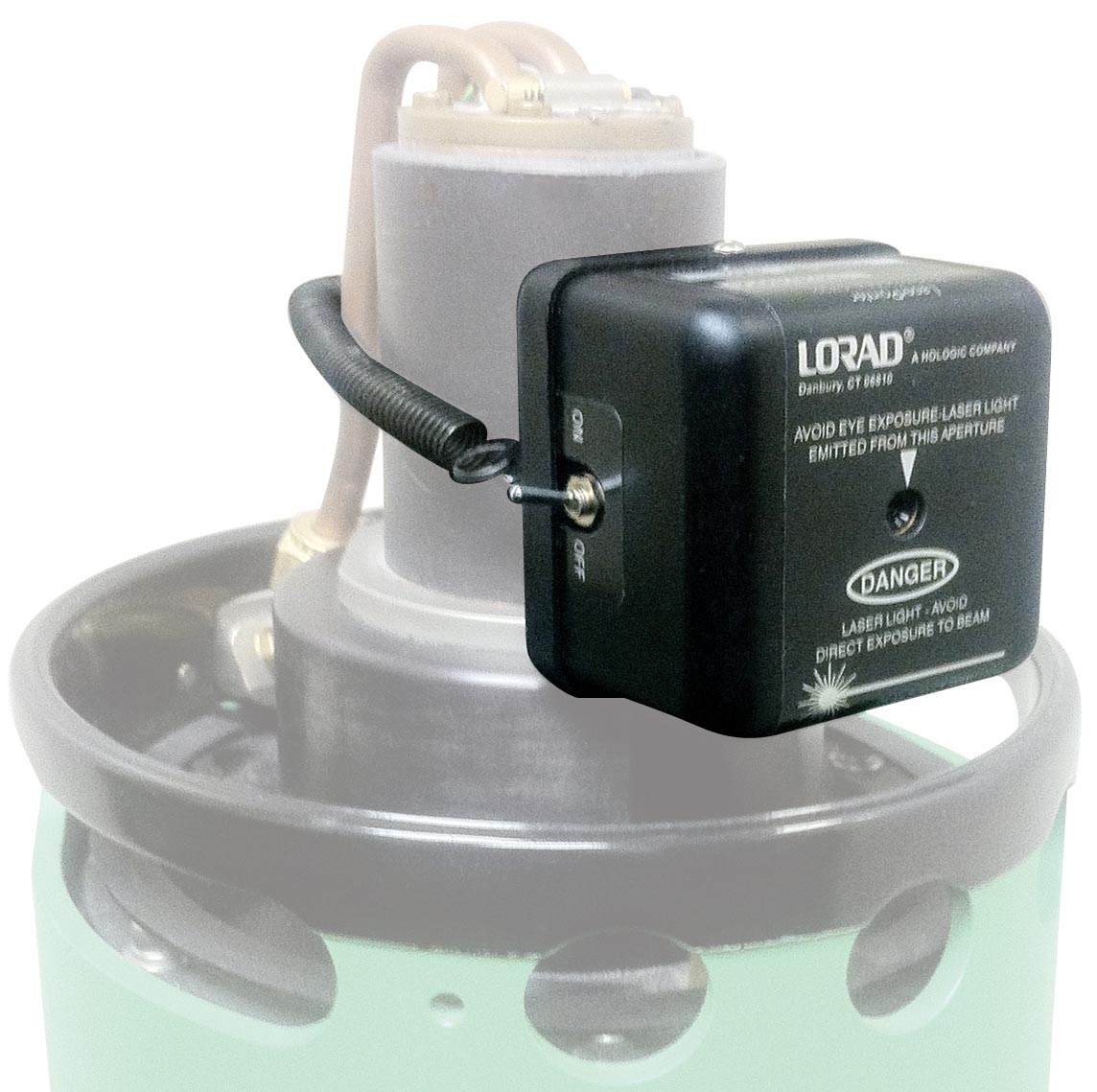 The LPX Laser Pointer is compatable with most LPX160, LPX200 and LPX300 tubehead assemblies.
(Ref. 128099-001 REV. C)
Wavelength:
670nm typical
Output power:
4.2mW +/-5%
Laser Class:
Class IIIa Conforming (CDRH 21CFR) Class 3R (IEC 60825 1)
Operating Current:
@ 5Vdc 45mA typical, 125mA max
Battery Lifetime:
20 hours typical (Alkaline AAA cells)
Operating Temp:
10°C to +40°C
Operating time w/o restart:
30 seconds
Dimensions:
1.75˝ H x 2.72˝ W x 2.72˝ D (4.44cm x 6.90cm x 6.90cm)