Computed Tomography (CT)
For over 40 years, Spellman has been the leading manufacturer of state-of-the-art high frequency CT generators. Spellman helped to pioneer the modern helical CT scanner by providing the first ever generator mounted on a continuously rotating gantry. Continuing technical innovations have earned Spellman the reputation as the premier manufacturer of CT generators and various other X-Ray applications. Today our state of the art CT Generator platforms cover all of your system needs. Our generators feature industry leading performance in rise time, arc management and unmatched reliability.
Spellman provides solutions for all platforms (8 slice to 256 slice) – value to premium to custom – depending on your needs. We build individual components as well as subsystems at all power levels with high rotational speed to 300 rpm. Our products provide the highest level diagnostics available and incorporate universal compatibility with all tubes. When you work with Spellman, you are guaranteed the best quality and reliability in the business.
All Spellman CT Generators include Active Arc Management (AAM) technology, allowing system designers to customize how the image chain responds to, recovers and handles various levels of tube events.
Spellman's turnkey Subsystems deliver a complete image chain from Mains to Photons. Working with Spellman eliminates any confusion between tube and generator interactions, as we will take the responsibility to work with tube suppliers to deliver a fully calibrated and focal spot characterized subsystem to you.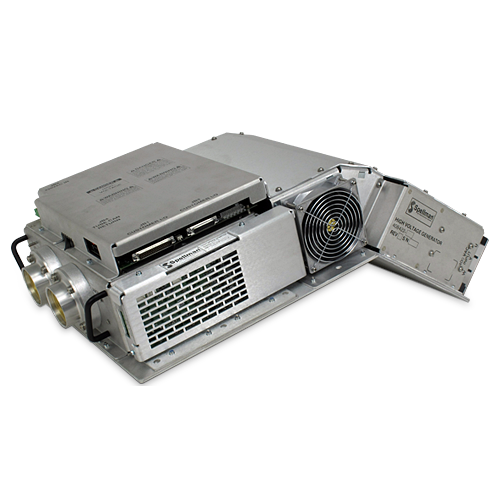 Output Voltage 60kV - 140kV
Output Power 32kW / 42kW / 50kW models with same dimensions and interface for ultimate flexibility
Compact gantry mounting saves space, time and weight
16/32 slice with 0.5 rotation covering all clinical needs
Optional grid box for deflection or cut off provide dose control and improves image quality
Integrated fully programmable starter
Compatible with all industry standard X-Ray tubes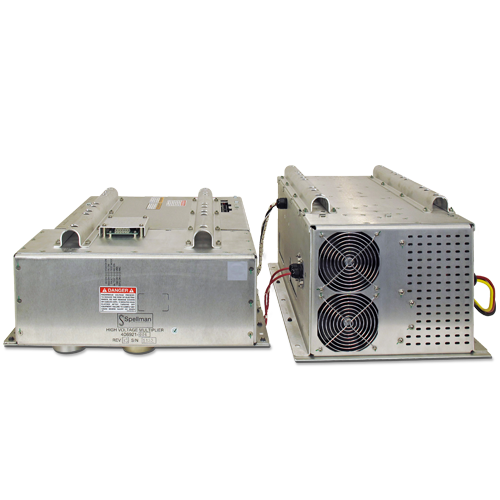 50kW or 80kW in same package
64 slice with 0.5s rotation covering all clinical needs
Integrated deflection or cut off grid for dose control and improved image quality
Integrated fully programmable starter
Optional Anode End Grounded version
Compatible with all industry standard XRAY tubes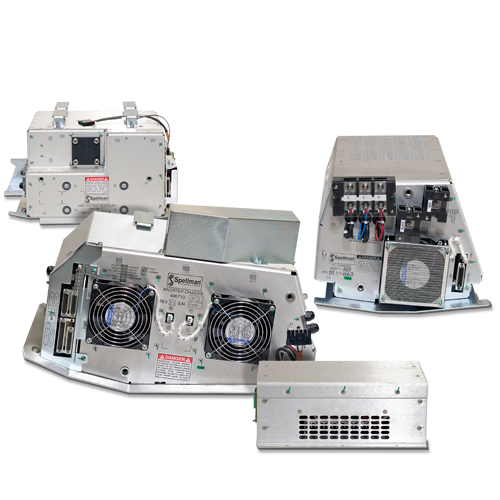 110kW 128+ slice with <0.25s rotation to handle even the most demanding clinical applications
Sub ms rise and fall times to support Spectral Imaging and Dual Energy
Integrated multi-function grids for deflection, focus and cut off to control dose and provide the best image quality
Bi-polar or Anode End Grounded solutions
Compatible with all industry standard X-Ray tubes including Flat Emitter technology