Spellman Announces Our New Portable Power Feed Equipment (PFE-P)
January 09, 2023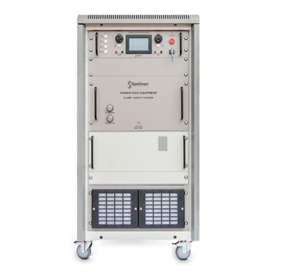 Hauppauge, NY – Spellman High Voltage Electronics Corp. the world's leading manufacturer of custom high voltage power conversion products, and the leading independent supplier of Power Feed Equipment to the Telecom industry, announces our most recent iteration of our shipborne power feed equipment – the 6kV 1A Portable Power Feed Equipment for Emergency or Auxiliary PFE use.
Spellman's Portable PFE (PFE-P) provides the consistent, reliable and safe high voltage power in a compact footprint. The PFE-P incorporates the same advanced digital management system as Spellman's Shipborne PFE (PFE-SB); including voltage and current control, push-button polarity setting, continuous monitoring and alarm reporting from the Main Control Unit (MCU).
The system, powered from a 230Vac single phase mains supply, can be configured with the optional System Management Terminal (SMT) to provide programmable electroding functions, data and event logging and fully adjustable ramp rates, trips and alarms.
Together, our land-based, shipborne, and now portable PFEs provide a full spectrum of continuous power for both short and long cable run needs.
Detailed technical information and datasheet on the PFE-P can be found here
For more information, contact sales@spellmanhv.com or visit spellmanhv.com. Or come discuss your needs with us at Booth B-10 at SubOptic2023 in Bangkok, Thailand, March 13-16.
Spellman High Voltage Electronics is the world's leading provider of high performance, custom and standard DC high voltage power converters and Monoblock® X-Ray sources for medical, industrial, semiconductor, security, analytical, laboratory and under-sea cable power-feed applications. As a global supplier with strategically located design and manufacturing facilities in North America, Europe and Asia, Spellman is committed to providing best-in-class support to OEM customers and end-users throughout the world.