Spellman's New Design and Manufacturing Center Opens in Suzhou
New Suzhou Facility Marks Important Growth Initiative for Spellman's Asia Operations
January 26, 2022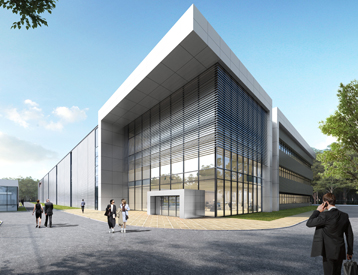 Suzhou Industrial Park, PRC – Spellman High Voltage Electronics Corporation, the world's largest independent manufacturer of custom high voltage power conversion products and X-Ray sources, announces the opening of its new 14,500 square meter (155,000 square feet) design and manufacturing center in Suzhou Industrial Park, Jiangsu, PRC, more than doubling the size of the company's current rented facilities in Suzhou (at 6,000 sq meters or 65,000 sq ft in three separate buildings).
By increasing Spellman's design and manufacturing capabilities in China, this investment reinforces the company's long-standing commitment to the Asian marketplace and supports the steady growth that began with Spellman's first facility in 2004.
"Since Spellman launched the China business back in 2004, we have gone from a local sales office with a small repair facility to one of the leading manufacturing divisions of Spellman. The sales growth in the Asia market, the outstanding individuals leading the business, and our commitment to providing our customers with the best technology and quality to drive their high voltage requirements, are what lead us to once again (for the 6th time) expand our footprint and capabilities here in China", said Jason Michael, VP Operations, Asia. "The new factory investment will provide the necessary space to grow our operations, engineering and sales to address the rapidly expanding high voltage market in China and provides us the flexibility to continue addressing new markets and technologies within the region".
This new facility is part of a long-term global growth strategy. The new building provides additional working space for Engineering, Operations, Service and Sales, allowing Spellman to invest in infrastructure for advanced operational technologies, as well as grow our employee base. From our current headcount of 170 people at this location, we expect to expand to 300-400 people over the next three to five years. With this building, we ensure we have the capacity to continue Spellman's commitment to long-term sustainable growth in the China market.
This building is also LEED Silver certified, which means it utilizes the most efficient HVAC, insulating materials, solar panels and efficient LED lighting in order to reduce Spellman's carbon footprint, something very important to the company.
Correction 4-12-22: LEED Certification has been elevated to GOLD LEED status based on the latest energy consumption model (the solar panel system's electricity output is much bigger than what was expected in the beginning).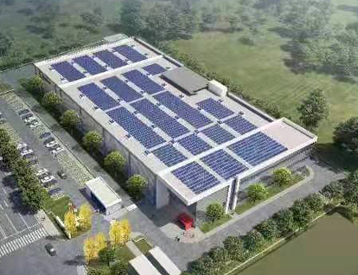 "This facility will provide the necessary space to expand our product development and operations capacity to meet the needs of our valued customers in China and the Asia Pacific region," said Dr. Loren Skeist, President and CEO of Spellman High Voltage Electronics Corporation.
He added, "We hope the facility we are now opening will be one SIP can be proud of, that our staff will be proud to work in, and that our customers will visit often." The expanded facility will continue to serve as Spellman headquarters in the Asia Pacific region. The Company's presence in the region also includes offices in Japan, Korea and India.
A Grand Opening ceremony will be held in late spring to commemorate this event. If in person attendance is not possible, it will be attended virtually by Spellman executives around the globe, as well as the Asia Pacific staff and several local officials.
The new address is: No 86 Jinjiang Road, Suzhou Industrial Park, Jiangsu Province, China. The phone and fax numbers remain the same: +86-512-67630010 Fax: +86-512-67630030.

Information on Spellman and our products is available by visiting our website: www.spellmanhv.com.
Spellman High Voltage Electronics is the world's leading independent manufacturer of high voltage power supplies, DC-DC converters and power systems for medical and industrial applications, semiconductor manufacturing, scientific instrumentation, telecommunications, X-Ray and automatic test equipment. We specialize in providing custom designs to suit unique requirements. Spellman is headquartered in the U.S. and has facilities in the Mexico, Europe, Japan and China that provide design, manufacturing and service to our customers throughout the world.