Spellman Continues to Manufacture Power Supplies for Medical Diagnosis, Research and Infrastructure during the COVID-19 Pandemic
March 25, 2020
March 25, 2020, Hauppauge, NY… As a critical supplier to many global medical and analytical equipment companies, Spellman is considered an essential business in the fight against the COVID-19 virus. As such, we are currently able to remain open during this global pandemic. Our manufacturing facilities will continue to produce the power conversion products required to support our various customers in the medical, analytical, semiconductor and security industries.
In particular, Spellman facilities are currently increasing production of power generators for CT scanners enabling increased diagnostic capabilities at hospitals worldwide.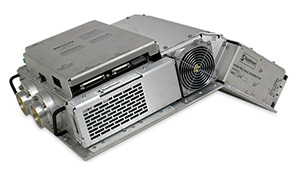 For over 35 years, Spellman has been the leading independent manufacturer of state of the art high frequency CT generators. Spellman helped to pioneer the modern helical CT scanner by providing the first ever generator mounted on a continuously rotating gantry. Continuing technical innovations have earned Spellman the reputation as the premier manufacturer of CT generators and various other X-Ray power products. Today, we are doing our part to assist in the fight against coronavirus COVID-19 by producing more and more generators for diagnostic CT scanning machines.
In addition to our CT generators, Spellman's power supplies for analytical equipment help power research into the structure of the novel corona virus. By analyzing the structure of the COVID-19 virus, scientists can better understand how to fight the virus. Spellman offers the broadest range of products for the analytical instrumentation and biotechnology fields. Representative applications include Mass Spectrometry, MS-TOF, MALDI, ICP, chromatography, electrophoresis, CZE, SEM, SIMS, ion sources, X-Ray diffraction and fluorescence and a vast array of other analytical techniques.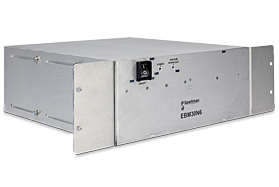 While Spellman remains operational and committed to our customers throughout the COVID-19 pandemic, our greatest concern is for the continued health and safety of our employees and their families, as well as for our customers, our suppliers and their respective families. Our management is continually monitoring the situation, and following recommendations from the CDC, WHO and other government organizations both in the US and abroad. As a global organization, we have implemented recommended best practices at all of our sites.
About Spellman High Voltage Electronics Corp.
Spellman High Voltage Electronics is the world's leading provider of high performance, custom and standard DC high voltage power converters and Monoblock® X-Ray sources for medical, industrial, semiconductor, security, analytical, laboratory and under-sea cable power-feed applications. As a global supplier with strategically located design and manufacturing facilities in North America, Europe and Asia, Spellman is committed to providing best-in-class support to OEM customers and end-users throughout the world.
Additional information on Spellman and their wide range of high voltage products is available at: www.spellmanhv.com.