Spellman High Voltage Electronics Corp Will Exhibit at the 77th Annual ASNT Conference in Houston, TX
October 15, 2018
Hauppauge, New York – Spellman High Voltage Electronics Corporation, the world's leading manufacturer of custom high voltage power conversion products will be exhibiting at the 77th Annual ASNT Conference BOOTH 809, October 29-31, being held at the George R. Brown Conference Center in Houston, TX.



The ASNT Annual Conference is the largest, dedicated gathering of industry professionals, equipment and technology suppliers, engineers and researchers working in the field of nondestructive testing and evaluation of materials in the world.

At ASNT, Spellman will feature its DXM160 and DXB320, both the latest product offerings in their series.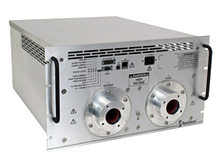 Both the DXM and DXB x-ray generators have universal input, small package size and choice of three standard digital interfaces which simplify integrating into your X-ray analysis system. DXM models, designed for OEM applications up to 160kV, are available to operate either floating filament (negative HV polarity) or ground referenced filament (positive HV polarity), X-ray tube designs. The DXB series of bipolar X-ray generator modules are designed for applications up to 320kV (+/-160kV) at 1200 watts. Both units have DSP based emission control circuitry, which provides excellent regulation of emission current, along with outstanding stability performance.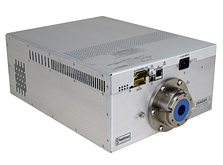 Typical applications for the DXM160 include plastics sorting, crystal inspection, plating measurement, diamond inspection, mineral analysis, X-ray fluorescence and X-ray diffraction. Typical applications for the DXB320 are similar but also include Industrial CT, cargo screening and other NDT applications.
Demonstration units can be requested on a first come first served basis. Spellman's continued commitment to product enhancements and growth in the X-Ray NDT market is propelling the DXM and DXB Series to new heights. Datasheets can be downloaded here.

To learn more about Spellman's x-ray sources and their many benefits and features contact Spellman's applications support staff at 631-630-3000.

Spellman High Voltage Electronics is the world's leading provider of high performance, custom and standard DC high voltage power converters and Monoblock® X-Ray sources for medical, industrial, semiconductor, security, analytical, laboratory and under-sea cable power-feed applications. As a global supplier with strategically located design and manufacturing facilities in North America, Europe and Asia, Spellman is committed to providing best-in-class support to OEM customers and end-users throughout the world.

Additional information on Spellman and their wide range of high voltage products is available at: www.spellmanhv.com