Spellman Exhibiting at Two Research Conferences in the Next Two Months
Spellman Returns to NSLS II & the CFN Users Meeting at Brookhaven National Labs and Exhibits at the IEEE International Power Modulator & High Voltage Conference
May 10, 2018
Spellman's products for scientific and applied research applications will be on display at the National Synchrotron Light Source II and the Center for Functional Nanomaterials' Users Meeting at Brookhaven National Labs in NY, as well as at the biannual IEEE International Power Modulator & High Voltage Conference in Jackson Hole, WY. NSLS II will run from May 21-23, 2018 and the IEEE will run from June 3-7, 2018.
Spellman offers a variety of high voltage power supplies that are well suited for general purpose research applications, including: electroportation, e-beam/i-beam applications, electrostatics, particle detectors, cell analysis, channel electron multipliers, ion implantation, ion pumps, mass spectrometry, plasma ignition, and x-ray analysis.
Spellman will highlight three representative products at the shows:
- The compact and lightweight SL series units provide fault-free operation in extreme transient and arcing environments with over 85% efficiency and are typically used for analytical X-ray, electrostatics, e-beam systems, general laboratory, and capacitor charging. They feature outputs up to 1200 W and up to 130kV in a compact rack mount format.
- The V6 modular series units provide up to 30W output, are fully enclosed and designed for system or bench top operation. Typical applications include spectrometers, detectors, e-beam systems and general laboratory usage.
- The UM series are compact, printed circuit board mountable modules offering up to 30W output. Their advanced power conversion topology provides exceptional efficiency, with low noise and ripple.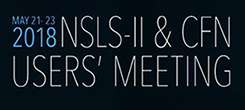 The NSLS II & CFN User's Meeting offers scientists from diverse disciplines an opportunity to share their work and discuss new results and advances in experimental capabilities in synchrotron radiation and nanoscale science research. For more information on NSLS II & CFN Users Meeting, click here.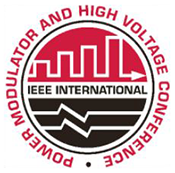 The IEEE International Power Modulator & High Voltage Conference is an applied and research-oriented conference concerning repetitive pulsed power and power modulator technology, as well as high voltage theory, components, diagnostics, and subsystems. For more information on IEEE International Power Modulator & High Voltage Conference, click here.
Spellman High Voltage Electronics is the world's leading provider of high performance, custom and standard DC high voltage power converters and Monoblock® X-Ray sources for medical, industrial, semiconductor, security, analytical, laboratory and under-sea cable power-feed applications. As a global supplier with strategically located design and manufacturing facilities in North America, Europe and Asia, Spellman is committed to providing best-in-class support to OEM customers and end-users throughout the world.
Additional information on Spellman and their wide range of high voltage products is available at: www.spellmanhv.com.