Spellman High Voltage to Exhibit at the American Society of Radiation Oncology 2017 Annual Meeting in San Diego
The Annual Meeting is one of the world's most important radiation oncology conferences, featuring presentations on ground breaking science, educational sessions and technical exhibits
August 31, 2017
Spellman High Voltage Electronics Corporation, the world's largest independent manufacturer of custom high voltage power conversion and X-Ray products, announces that it will exhibit at Booth #3527 at the 2017 ASTRO Annual Meeting and Technical Exposition, from September 24 to September 27, at the San Diego Convention Center in San Diego, CA.
This year, Spellman representatives will be on hand to discuss our extensive array of high voltage solutions for the Image Guided Radiation Therapy applications. Our products are world renown for their high performance, superior value and best overall design. These include complete X-Ray imaging subsystems, standalone X-Ray generators, Monoblock™ X-Ray sources, power supplies for accelerators and pulse power applications, high precision X-Ray detector power supplies, as well as power supplies for Photomultipler Tubes (PMTs) and Image Intensifiers (II's). Our HFe series (High Frequency X-ray Generators) for Radiography will also be featured.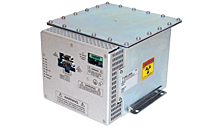 Spellman sales engineers welcome the opportunity to answer technical questions on high voltage power supplies, to provide quotations for specific models, or to discuss your custom requirements. Spellman High voltage products can be researched in advance of the show at www.spellmanhv.com.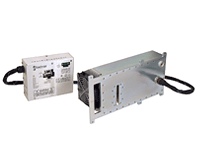 The 59th American Society of Radiation Oncology is the largest of its kind focusing on all topics that are current in Radiation Oncology, hosts more than 11,000 attendees from around the world, and features several scientific presentations and educational opportunities. The technical exhibition features dozens of companies showcasing the latest in medical equipment and services.
Spellman High Voltage Electronics is the world's leading provider of high performance, custom and standard DC high voltage power converters and Monoblock® X-Ray sources for medical, industrial, semiconductor, security, analytical, laboratory and under-sea cable power-feed applications. As a global supplier with strategically located design and manufacturing facilities in North America, Europe and Asia, Spellman is committed to providing best-in-class support to OEM customers and end-users throughout the world.