Spellman de Mexico Receives Tamaulipas State Voluntary Environmental Compliance Award
March 01, 2016
Hauppauge New York / Matamoros Mexico– Spellman High Voltage Electronics Corporation is proud to announce that its operation in Matamoros, Mexico (Spellman de Mexico S.A. de C.V.) has received Bronze level recognition for Environmental Compliance from the State of Tamaulipas.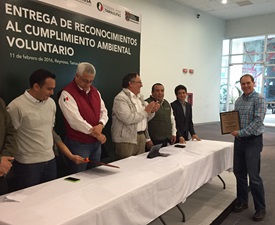 The award acknowledges Spellman's voluntary compliance with permits, authorizations, registrations and other requirements necessary to ensure the environmentally responsible operation and functioning of the Company's facilities in the region. Further, the award recognizes Spellman's commitment to maintaining high standards and goals for environmental awareness in the State.
The award was presented to Michael Lydon, Spellman's Director – Global EH&S and Facilities, on behalf of the Governor of the State of Tamaulipas.
Upon learning of the award, Spellman's President Dr. Loren Skeist stated: "The effort that went into achieving this status reflects our global commitment to maintaining environmentally sound practices in all our facilities, and further validates Spellman de Mexico's reputation as a progressive and responsible manufacturing company in the State of Tamaulipas."
The Company plans to apply for Silver level recognition in the coming months. At this level, Spellman must also demonstrate good operating and engineering practices in their processes, facilities and staff; to meet state environmental policy and, in some cases, international standards such as OSHA (Occupational Safety and Health Administration).
Spellman's ISO 9001:2008 and ISO 14001:2004 certified Mexican operations encompass two facilities with combined production space of over 200,000 sq. ft. and approximately 1000 skilled workers producing advanced, high-frequency, DC output high voltage power conversion products and systems. Their premier Plant 3, has already be recognized for its innovative green design: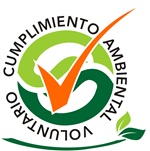 3rd Place in CFE's (Federal Electric Power Commission) 2012 National Energy Saving Projects (or PNAEE by its initials in Spanish)
Green Building Design – 1st LEED Certified Building in the State of Tamaulipas, Mexico and 11th in all of Mexico
1st Facility in Mexico using Natural Gas Chill HVAC systems
Spellman High Voltage Electronics is the world's leading provider of custom designed and standard AC-DC and DC-DC high voltage power converters for: medical, industrial, analytical, and security applications; semiconductor manufacturing; scientific instrumentation; and power feed systems for undersea cables. Spellman is headquartered in the U.S. and has facilities in Japan, Mexico, Europe, and China that provide design, manufacturing and service to our customers throughout the world.
Information on Spellman and our products is available by calling us at +1-631-630-3000, or by visiting our website: spellmanhv.com.