Valhalla Facility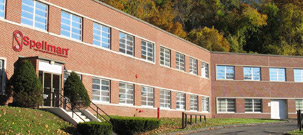 Valhalla Operations

Manufacturing, Sales (Lorad Brand) and Service.
One Commerce Park Valhalla, NY 10595
Phone: +1 914-686-3600
Fax: +1 914-686-5424
Spellman Valhalla (New York, USA) is a 2800 m2 (30,000 ft2) engineering and manufacturing facility which complements our Hauppauge, New York based Global Headquarters in meeting our customer's requirements. In addition to supporting the ongoing production of the former Del Power, Bertan and LORAD LPX product lines, Valhalla is also a design center for new R&D and OEM development activity.
Some important facility features are:
ISO 9001:2008 certification
Partial Discharge and Environmental Test Capabilities
EMC Test Capabilities, CE Self Certification Capabilities
UL/ETL/CSA/TUV Safety Agency Approved Products
Sophisticated encapsulation and oil processing equipment
Shielded X-ray room