Spellman Japan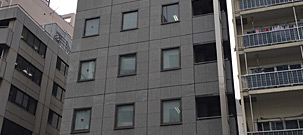 Spellman Japan
Tokyo, Toda, Osaka - Japan
Sales, Service and Technical Support
Tokyo Sales Office:
Kano Bldg. 5F, 1-26-7 Nishigotanda, Shinagawa-ku, Tokyo 141-0031 Japan
Phone: +81(0)3-5436-9810 Fax: +81(0)3-5436-9811
Osaka Sales Office:
Awajimachi East Bldg. 8F, 1-2-5 Awajimachi, Chuo-ku,
Osaka, 541-0047 Japan
Phone: +81(0)6-6220-1600 Fax: +81(0)6-6220-1650
Toda Service Center:
4-3-1 Kamitoda, Toda-shi, Saitama-ken, 335-0022 Japan
Phone: +81(0)48-447-6535 Fax: +81(0)48-445-7280
Spellman Japan serves the Asian markets through its Sales/Service facilities (including a satellite sales office in Osaka), and provides expert technical support via its multi-lingual sales and engineering staff.
Established in January, 1994
18 High Voltage Test Bays, Capable to 400kV at 100kW
650 m2 (7,000 ft2) service facility
Repair and spare parts stored in Japan Headquarters
Highly qualified staff of test engineers and technicians
Multi-lingual communicating ability, supported by 20 employees who are fluent in Japanese and English.