Spellman GmbH, Germany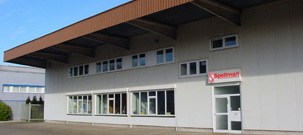 Spellman GmbH, Germany
Design, Manufacturing and European Sales Center for K&S Brand.
Josef-Baumann-Straße 23
44805 Bochum Germany
Phone: +49 (0) 234 87906-0
Spellman GmbH is an engineering and manufacturing facility that designs, produces and markets the K&S brand of medical diagnostic X-Ray generators. The product line consists of 40, 50, 65 and 80kW high frequency generators capable of routine radiographic and fluoroscopic applications as well as digital radiography.
The Spellman GmbH facility is 15,000 ft² (1400 m²) in size and is certified to DIN ISO 13485:2016.