Spellman China Facilities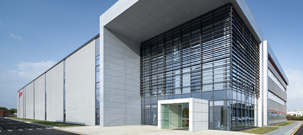 Spellman China Headquarters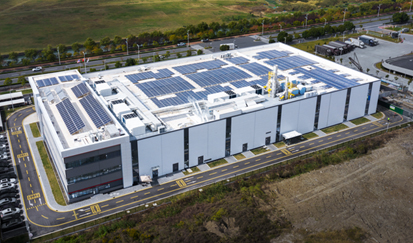 No. 86, Jinjiang Road, Suzhou Industrial Park, Jiangsu Province, China
Phone: +86-512-67630010 Fax +86-512-67630030
Beijing Sales Office - Room 401, Floor 4, Building 3, Yard 8, Chama Street, Xicheng District, Beijing 100055, China
Phone: +86 13901353426
Design Manufacturing and China Sales and Service Headquarters
Spellman's China headquarters is located in the Suzhou Industrial park, approximately one hour outside of Shanghai. This ultra-modern 14,500 m2 (155,000 ft2) facility includes engineering, manufacturing, sales and service functions. Critical processes, such as Spellman's proprietary encapsulation and oil filling techniques, are identical to those used at all other Spellman facilities. In addition, this facility supports the sales of all standard, custom and OEM product lines. Onsite spare parts inventory, high voltage test cages and factory trained engineers provide expert local servicing.
As a LEED GOLD Certified facility, it utilizes the most efficient HVAC, insulating materials, solar panels and efficient LED lighting in order to reduce Spellman's carbon footprint, something very important to the Company.
Key facility features include:
ISO 9001 and ISO 14000 Certification
LEED GOLD Environmental Certified
Lean manufacturing techniques to satisfy volume and a variety of product demands
Automatic Test Systems to ensure product compliance
Multilingual staff
ERP system shared with World Headquarters
Satellite sales offices are located in Shenzhen and Beijing.