Undersea Power
Spellman's shipborne and land-based power feed equipment (PFE) is used to power submarine fiber optic cable repeaters for telecommunications shore stations and during cable laying and repair operations. We have become the leading supplier of Power Feed Equipment to the Submarine Telecom Industry.
Our shipborne power feed equipment (PFE) solutions have been installed on many of the major cable laying ships around the world, becoming the preferred choice of cable shipbuilders and owners for ship-borne power feed equipment. Land-based shore power installations around the globe rely on Spellman's high reliability, redundancy and robust PFE systems for maximum uptime. Together, they provide a full spectrum of continuous power for both your short and long cable run needs.
A typical shipborne power feed equipment (PFE) system provides up to 24kWatt capability with voltages up to 20kV. A full range of power feed equipment systems (PFE's) at various output power levels are available. Spellman also manufactures an active dummy load at output levels between 2kW and 40Kw - this can be included as part of the shipborne PFE suite.
(Photo courtesy of TE Subcom)
Click here for the HVPFE Brochure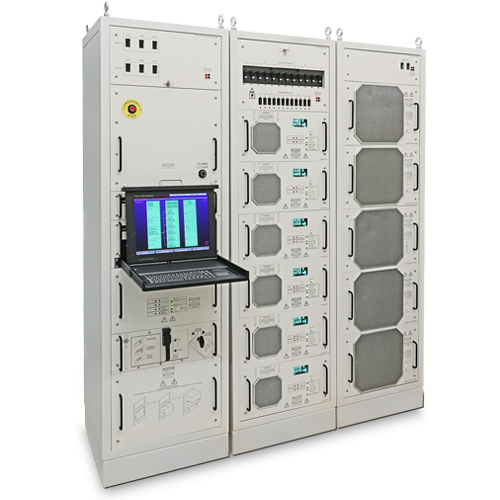 6, 9, 12, 15kV Versions Available, each @ 1.5A
Full Array of Dry Contact Closures for Remote Station Alarm Monitoring
Fully-Programmable Electronic Test Load Bay Capable of Dissipating 22.5kW
Electroding Functions Provided
3-Bay Design. Rear Doors Provided for Safety Interlocking
Built-in Data Logger Functions Capture Data Every 10ms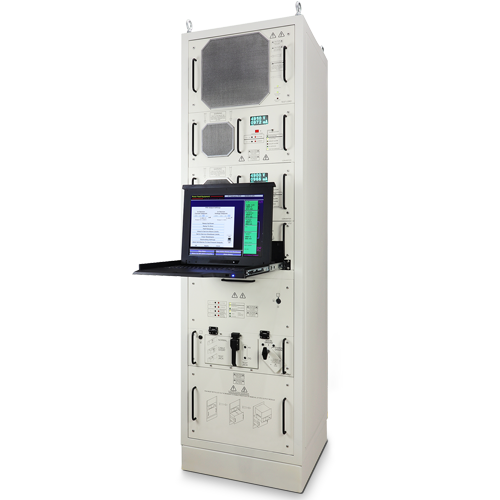 Full Array of Dry Contact Closures Available for Remote Station Alarm Monitoring
Fully-Programmable Electronic Test Load Capable of Dissipating 5kW
Electroding Functions Provided
Single Cabinet. Rear Door Provided for Safety Interlocking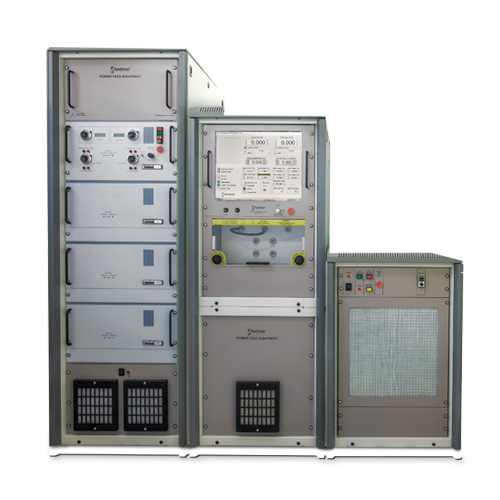 10kV & 12kV Systems
Lower Voltage and Systems up to 20kV Available
Full Array of Dry Contact Closures for Remote Station Alarm Monitoring
Electroding Functions Optional