Spellman de Mexico has Ribbon-cutting Ceremony to Celebrate New LEED Silver Certified Building in Matamoros, Tamaulipas
августа 17, 2011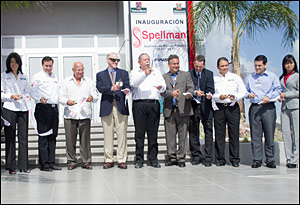 August 17th, 2011 – Matamoros, Tamaulipas, México – Spellman High Voltage Electronics Corporation, the world's leading manufacturer of custom high voltage power conversion products, is proud to announce the opening of its newest production facility in Matamoros, Mexico.
Spellman de Mexico's new plant - constructed in collaboration with the FINSA Corporation (Industrial Park & Facility Construction builder) to meet LEED Silver Standard Certification (Leadership in Energy & Environmental Design) - will replace its current Plant 1. The Governor of the State of Tamaulipas, the Mayor of Matamoros, FINSA management, union representatives and other key green technology vendors participated with Spellman in the ribbon cutting ceremony.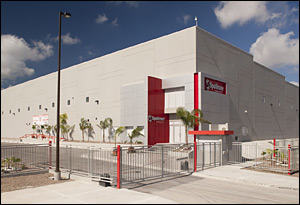 The new 136,000 sq. ft. facility (up to 162,000 sq. ft.) will enable Spellman de Mexico to develop additional technical and manufacturing competencies and to increase current manufacturing capacity.
Loren Skeist, MD, President of Spellman commented: "I would like to congratulate the leadership and employees of Spellman de Mexico for their commitment to continuous improvement and to delivering quality products on time. We appreciate the continuing efforts of the State of Tamaulipas and the city of Matamoros to improve infrastructure and provide a competitive business environment, and of the Union to link increases in compensation to improvement in skills and productivity. And finally, I would like to thank FINSA and our suppliers for their innovative, cost effective solutions to the LEEDS environmental challenges".

Ken Chandler, General Manager of Spellman de Mexico added in his speech: "We have engaged with our local, state and federal governments to create an environment and infrastructure capable of competing in international markets. By working together and driving towards results we have collectively helped Spellman grow to become the world's leading provider of precision high voltage power conversion products while creating growth opportunities for Spellman's employees, suppliers and local communities. The key to achieving our goals will continue to be: "The Power of Purpose, Processes and People."
Information on other Spellman products is available by calling us at +1-631-630-3000, or by visiting our website: www.spellmanhv.com.

Spellman High Voltage Electronics is the world's leading provider of custom designed and standard AC-DC and DC-DC high voltage power converters for: medical, industrial, analytical, and security applications; semiconductor manufacturing; scientific instrumentation; and power feed systems for undersea cables. Spellman is headquartered in the U.S. and has facilities in Japan, Mexico, the UK, and China that provide design, manufacturing and service to our customers throughout the world.