Z SERIES High Frequency Medical X-Ray Generators
고전압 혁신의 세계적인 선두 주자인 Spellman은 완전히 새로운 영상진단용 고주파 엑스선 제너레이터인 Z 시리즈를 출시했습니다.
매우 콤팩트하고 신뢰할 수 있는 이러한 엑스선 제너레이터는 의료 업계에서 가장 높은 450kHz 출력 주파수와 32kW에서 65kW에 이르는 세계 정상급 성능 사양을 특징으로 합니다. 무엇보다 Spellman의 엔지니어링 팀은 매끄럽고 순조로운 시장 출시를 위해 처음부터 끝까지 OEM 통합을 지원할 것입니다. 대부분의 디지털 인터페이스 및 X- 레이 룸 시스템 메커니즘과 호환되는 Z 시리즈는 최신 기술과 세계적 수준의 지원을 필요로 하는 의료 OEM을위한 현명한 선택입니다.
방사선 촬영 옵션
자동 노출 제어를 위한 인터페이스
선량 측정 장치용 인터페이스
이중 속도 스타터
DR 소프트웨어에 단일 콘솔 통합
(Ref. 128126-001 REV D)
From our high performance Z Series to our powerful HFe Series*
Spellman has an imaging solution to meet your unique imaging requirements

Z Series
MOSFET inverter technology
Platform: Fixed card and cable harness design
Industry leading output frequency (450 kHz)
Reduced ripple for superior image quality
HFe Series
IGBT Inverter Technology
Platform: Modular card and backplane design
High Speed Ethernet communications port
Fluoroscopy available
*Please visit our website or contact sales@spellmanhv.com for more information and specifications for our HFe Series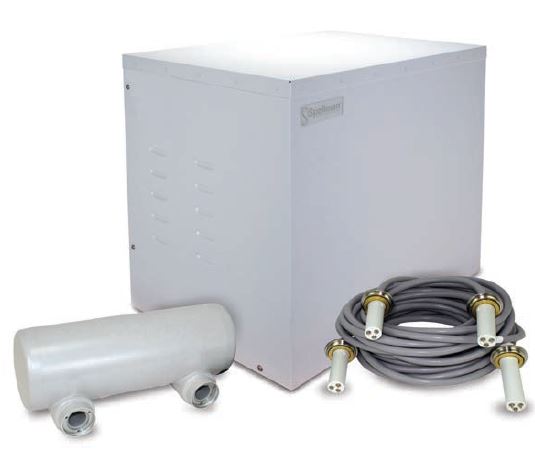 Spellman... your single source for imaging solutions
For over 70 years, Spellman High Voltage has been the leader in high voltage innovation. We offer an extensive portfolio of X-Ray Generators and Monoblock® Integrated X-Ray sources for diverse applications such as CT, DR, Mammography, Bone Densitometry, Surgical C-Arms, and Dental Imaging.
Power Level
32 kW
40 kW
50 kW
65 kW
80 kW
Input Power Voltage
3ø/380/400/480 VAC
1ø/208/230 VAC

3ø/380/400/480 VAC
Maximum Output Frequency
450kHz
Tube Voltage Range
40~150kV
Tube Voltage Accuracy
±(5%+1kV)
Tube Current Range
10~400mA

10~500mA

10~630mA

10~800mA
10~1000mA
Tube Current Accuracy
±(10%+1mA)
mAs Range
0.1~500mAs
0.1~1000mAs
Exposure Time Range
1.0~10000 ms
Coefficient of linearity
≤ 0.05
Coefficient of Reproducibility
≤ 0.05
Operating Modes Selection
kV/mA/ms, kV/mAs, AEC, APR
Anode Rotation Drive
Low Speed / Dual Speed Starter
Communication Port
RS-232
Tube Calibration
Automatic
AEC Interface
Optional
DAP Interface
Optional
Please consult factory regarding product configuration availability and regulatory requirements for specific markets
DIMENSIONS: in.[mm]
TOP VIEW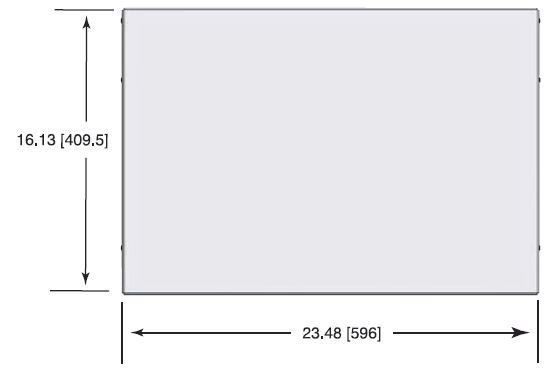 FRONT VIEW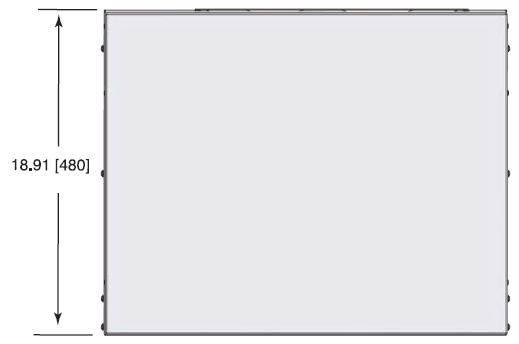 TOP VIEW
BACK VIEW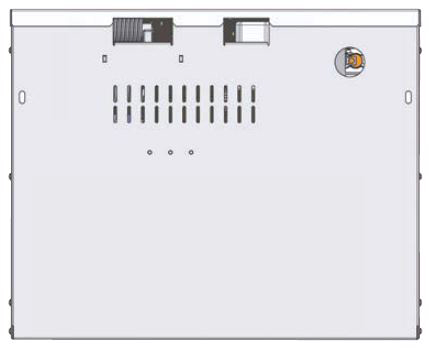 SIDE VIEW