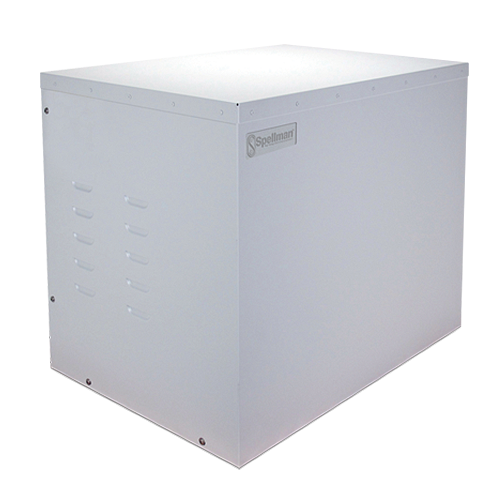 SERIE Z
Frecuencia de Salida de 450kHz
Diseño especial para Sistemas DR (Radiografia Digital)
Integración simple via SDK a cualquier estacion de trabajo
Calibración Automática
Diseno amigable para servicio
Z SERIES High Frequency Medical X-Ray Generators
Spellman, el líder mundial en innovación en alto voltaje, presenta la nueva Serie Z de generadores de alta frecuencia para imágenes de diagnóstico medico.
Estos generadores radiográficos altamente compactos y confiables cuentan con la más alta frecuencia de salida en la industria médica a 450kHz y especificaciones de rendimiento de clase mundial, que abarcan desde 32kw a 65kW. Y lo mejor de todo, el equipo de ingenieros de Spellman apoyará la integración del OEM de principio a fin garantizando un lanzamiento de producto al mercado sin contratiempos. Compatible con la mayoría de las interfaces digitales y la mecánica requerida en cuartos radiográficos, la Serie Z es la opción inteligente para los OEM médicos que buscan la última tecnología y soporte de clase mundial.
Opciones Radiográficas
Interfaz AEC (Control de Exposición Automática)
Interfaz para dispositivos de medición de exposición
Arrancador de velocidad dual
Integración en una sola consola del software digital DR
(Ref. 128126-001 REV D)
From our high performance Z Series to our powerful HFe Series*
Spellman has an imaging solution to meet your unique imaging requirements

Z Series
MOSFET inverter technology
Platform: Fixed card and cable harness design
Industry leading output frequency (450 kHz)
Reduced ripple for superior image quality
HFe Series
IGBT Inverter Technology
Platform: Modular card and backplane design
High Speed Ethernet communications port
Fluoroscopy available
*Please visit our website or contact sales@spellmanhv.com for more information and specifications for our HFe Series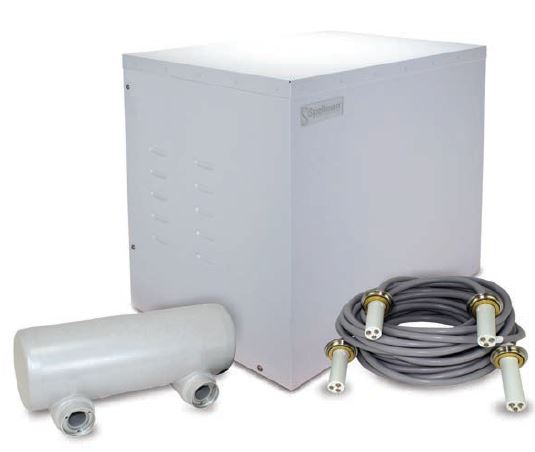 Spellman... your single source for imaging solutions
For over 70 years, Spellman High Voltage has been the leader in high voltage innovation. We offer an extensive portfolio of X-Ray Generators and Monoblock® Integrated X-Ray sources for diverse applications such as CT, DR, Mammography, Bone Densitometry, Surgical C-Arms, and Dental Imaging.
Power Level
32 kW
40 kW
50 kW
65 kW
80 kW
Input Power Voltage
3ø/380/400/480 VAC
1ø/208/230 VAC

3ø/380/400/480 VAC
Maximum Output Frequency
450kHz
Tube Voltage Range
40~150kV
Tube Voltage Accuracy
±(5%+1kV)
Tube Current Range
10~400mA

10~500mA

10~630mA

10~800mA
10~1000mA
Tube Current Accuracy
±(10%+1mA)
mAs Range
0.1~500mAs
0.1~1000mAs
Exposure Time Range
1.0~10000 ms
Coefficient of linearity
≤ 0.05
Coefficient of Reproducibility
≤ 0.05
Operating Modes Selection
kV/mA/ms, kV/mAs, AEC, APR
Anode Rotation Drive
Low Speed / Dual Speed Starter
Communication Port
RS-232
Tube Calibration
Automatic
AEC Interface
Optional
DAP Interface
Optional
Please consult factory regarding product configuration availability and regulatory requirements for specific markets
DIMENSIONS: in.[mm]
TOP VIEW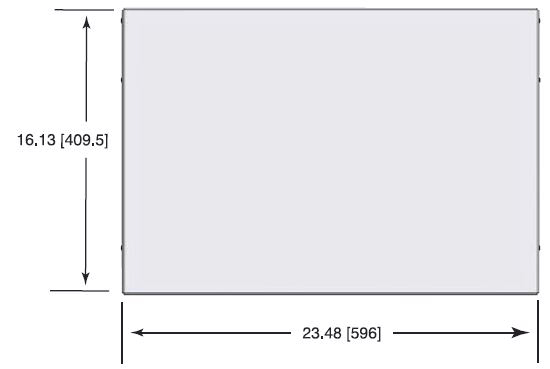 FRONT VIEW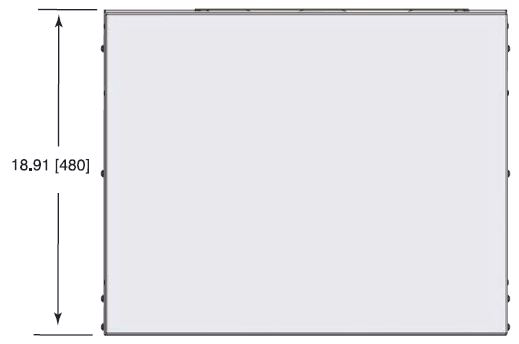 TOP VIEW
BACK VIEW
SIDE VIEW