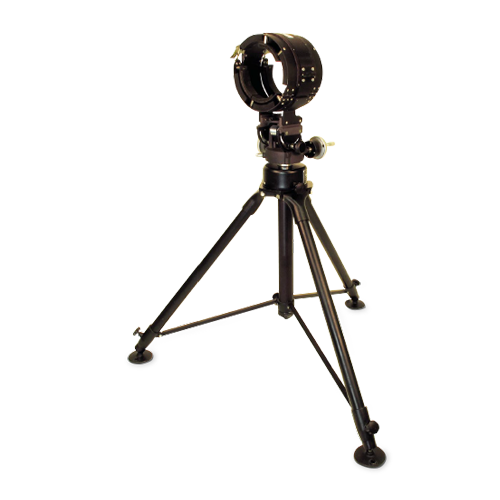 SERIE LPX1620
Construcción fuerte de aluminio
Configuración rápida
Permite el posicionamiento en 3 ejes del cabezal del tubo
Proporciona un soporte rígido para una calidad de imagen óptima
SOPORTE PARA CABEZAL DE TUBO
La serie LPX de Spellman satisface perfectamente los demandantes requisitos de inspección de pruebas no destructivas de hoy en día. Las unidades LPX son fuertes, de fácil transporte y la opción de soporte para cabezal LPX1620 permite una colocación rápida y proporciona un soporte rígido para una calidad de imagen óptima. El soporte para cabezal de tubo incorpora patas telescópicas, un ajuste de altura variable por rueda con accionamiento manual y una perilla manual bloqueable que controla la inclinación del cabezal y el giro horizontal. El armazón del cabezal de tubo está acojinado para un montaje seguro y amortiguación de vibraciones. Se incluye un indicador de burbuja para una nivelación fácil y rápida del cabezal.
El soporte para cabezal de tubo LPX1620 es compatible con la mayoría de conjuntos de cabezal LPX160, LPX200 y LPX300
(128098-001 REV. B)
Horizontal Rotation:
360°
Tilt:
-45° to +90°
Dimensions:
Footprint of legs: 43˝ (109cm) min., 70.5˝ (179cm) max.
Floor to center line of tubehead ring: 45.5˝ (115cm) min., 83.5˝ (212cm) max.
Weight:
35lbs. (16kg)
SET-UP
Extend tripod legs outward
Loosen height lock knob and raise gearhead mount approx. 3 inches
Place gearhead on tripod shaft. Align set screw hole in shaft with hole in gearhead mount. Using supplied hex key, tighten set screw to engage gear head mount.
Mount tubehead in cradle. Open knurled latch and outer ring to remove cradle assembly. Release the two hook latches on the cradle to open it. Fit cradle over tubehead making sure any cooling manifolds are positioned between cushioning pads. Latch the hook latches securely.
Mount cradle in the gear head outer ring. Close and latch the knurled knob locking mechanism.
Use the height, tilt, and rotation controls to position the X-Ray tubehead as needed. Lock all adjustments before making X-Ray exposures.
LPX1620 MODEL SELECTION TABLE
| Part Number | Description |
| --- | --- |
| 3-000-0754 | Tubehead stand for LPX160 and LPX200 |
| 3-000-0756 | Tubehead stand for LPX300 |
DIMENSIONS: in. [cm]