Spellman to Exhibit at the 70th Annual ASMS Conference in Minneapolis, MN
мая 19, 2022

Hauppauge New York – Spellman High Voltage Electronics Corporation, the world's leading manufacturer of custom high voltage power conversion products, will be participating in the 70th American Society for Mass Spectrometry (ASMS) Conference, June 5-9 at the Minneapolis Convention Center in Minneapolis, MN. Spellman will be in Booth # 307.
Spellman's technical and sales staff will be available at ASMS or by emailing us at sales@spellmanhv.com to discuss our many innovative standard and custom solutions for Mass Spectrometry and Analytical applications.
Spellman's mass spectrometry power supplies are specifically designed for the unique demands of analytical and biotechnology instrumentation and have been adapted by many major OEM system manufacturers. Proprietary inverter topologies using a hybrid of linear and switch-mode power conversion techniques deliver low noise and highly efficient high voltage outputs. Spellman's output polarity reversing methods allow fast polarity reversing on demand, and our custom designed nanosecond speed high voltage electronic switch technology provides pulsed switching capability for various analytical applications.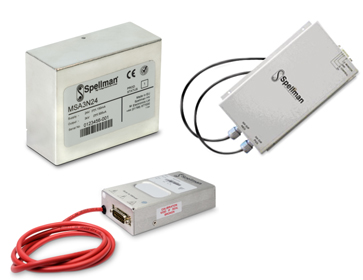 Some examples of our innovative products for Mass Spec and related applications:
MSA Series: 1-3kV PCB Mount HV Module. Ideal for electron multiplier applications, builds on highly popular MS Series.
MPD Series: A family of 10W, 2.5kV – 20kV Compact HVPS. High performance, high stability module with hybrid topology for a number of applications.
MCP Series: 4kV isolated HVPS, ideal for electron multipliers and microchannel plate detectors.
Please visit us at Booth #307 to learn more about how we can help improve the performance of your system with our advanced, cost-effective high voltage technology. Information on Spellman and our wide range of precision high voltage products is available on our website: https://www.spellmanhv.com/en/high-voltage-power-supplies/Industries/Applications/Mass-Spectrometry
Information on the annual ASMS Conference can be found at www.asms.org
Spellman High Voltage Electronics is the world's leading provider of high performance, custom and standard DC high voltage power converters and Monoblock® X-Ray sources for medical, industrial, semiconductor, security, analytical, laboratory and under-sea cable power-feed applications. As a global supplier with strategically located design and manufacturing facilities in North America, Europe and Asia, Spellman is committed to providing best-in-class support to OEM customers and end-users throughout the world.