Spellman's Introduces Our New High Performance 20kV, 6W and 30kV, 9W Hot Switchable Polarity Reversible MXR Series
марта 29, 2021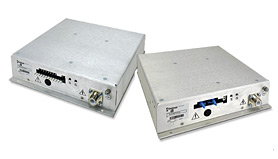 Hauppauge, New York, – Spellman High Voltage Electronics Corp, the world's leading high voltage power supply, X-Ray generator and Monoblock® X-Ray source manufacturer, announces the introduction of the new and improved MXR Series, designed as a high performance 20kV, 6W and 30kV, 9W hot switchable polarity reversible unit for use in Mass Spectrometry, in particular in MALDI TOF, and Capillary Electrophoresis, as well as Electrostatic Printing.
The newly improved MXR Series are well regulated, high performance DC-DC converters. They feature reversible polarity by remote signal control, exceptional ripple (100mV p-p), best stability on the market (10ppm (1h) 20ppm (8h)), and superior temperature coefficient (10ppm/°C). UL recognized and RoHS compliant. Arc and short-circuit protected. Easily customized to meet OEM requirements, (the MXR Series can be provided with current control, improved ripple performance, faster reversing times, and higher voltage and current capabilities).
Typical applications:
• Mass Spectrometry (especially MALDI-TOF)
• Electron Microscopes
• Capillary Electrophoresis
• Electrostatic Printing
Detailed technical information and datasheet on the MXR Series can be found here.
Information on Spellman and our wide range of high voltage products is available by contacting sales@spellmanhv.com or by visiting Spellman's website: www.spellmanhv.com.
Spellman High Voltage Electronics is the world's leading provider of custom designed and standard AC-DC and DC-DC high voltage power converters and Monoblock® X-Ray sources for medical, industrial, semiconductor, security, analytical, laboratory, and under-sea cable power-feed applications. With design, manufacturing and service facilities in the US, UK, Mexico, China and Japan, and direct sales offices throughout Europe, Asia and North America, Spellman is committed to supporting advanced system providers and their customers throughout the world.