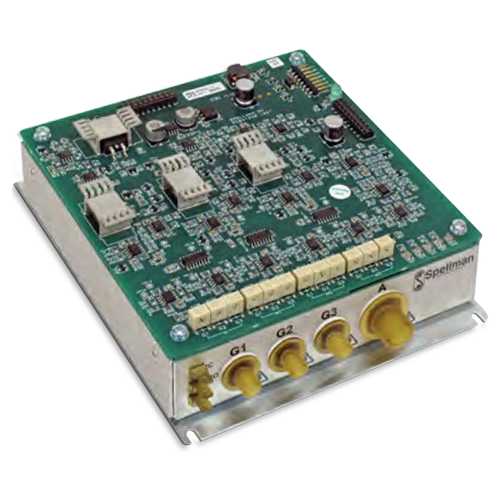 SERIE DGM935
Salidas múltiples
Interfaz simple mediante tres entradas de control
Ajuste predefinido para los voltajes de salida en cuatro modos de operación/li>
FUENTE DE ALIMENTACIÓN MODULAR DE ALTO VOLTAJE PARA INTENSIFICADORES DE IMAGEN
Las nuevas fuentes de alimentación de alto voltaje DGM935 de Spellman para aplicaciones de intensificadores de imagen continúan definiendo los estándares para la tecnología de conversión de energía de alto voltaje. La serie DGM puede adaptarse para cubrir requisitos específicos con una selección amplia de múltiples voltaje de salida y capacidades de potencia en un paquete compacto, haciéndola perfecta para aplicaciones de OEM.
El monitoreo de los voltajes de salida es posible mediante puntos de prueba locales. La unidad puede funcionar en cuatro modos seleccionables mediante tres entradas. Los voltajes de salida son ajustables de forma independiente en cada uno de los modos mediante un potenciómetro de ajuste previo ubicado al frente de la unidad./p>
Aplicaciones típicas:
Radiología
Cardiología
Neurorradiología
Vigilancia nocturna
Inspección no destructiva mediante rayos X
Intensificadores de imagen

(Ref. 128115-001 REV C)
Input Voltage:
+24Vdc ±1%
Input Current:
500mA maximum
Output Voltages:
Anode:
Output Voltage: 30kV
Output Current: 30µA
Electrode 1:
Output Voltage: 50V to 300V
Output Current: 0 to 1µA
Electrode 2:
Output Voltage: 300V to 2kV
Output Current: 0 to 1µA
Electrode 3:
Output Voltage: 2kV to 18kV
Output Current: 0 to 18µA
Ripple:
<0.3%
Temperature Coefficient:
<200ppmK-1
Stability:
<0.3% over 8 hrs

Temperature:
Operating: +5°C to +55°C
Input:
8 pin header
Dimensions:
6.30"H x 5.51"W x 1.93"D (160mm x 140mm x 49mm)
Weight:
2.86 lb. (1.5kg)
Regulatory Approvals:
Compliant to EEC EMC Directive. Compliant to EEC Low Voltage Directive.
INPUT 8 PIN HEADER
| Pin | Signal | Signal Parameters |
| --- | --- | --- |
| 1 | 24V | Power Input |
| 2 | 0V | Power Ground |
| 3 | 0V | Power Ground |
| 4 | 24V | Linked internally to pin1 |
| 5 | M2 | Mode select input 2 |
| 6 | M1 | Mode select input 1 |
| 7 | N/C | N/C |
| 8 | M3 | Mode select input 3 |
DIMENSIONS: in.[mm]
TOP VIEW

(A)
Configuration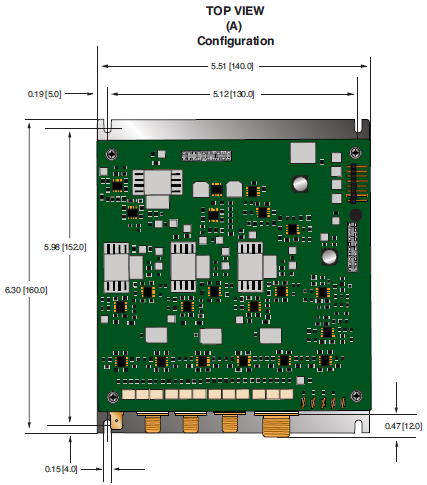 FRONT VIEW

SIDE VIEW

ALTERNATE CONFIGURATIONS AVAILABLE
(Specify at time of order)
(B)
Configuration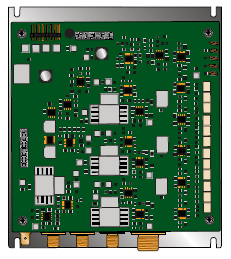 (C)
Configuration