Spellman to Exhibit Virtually and Sponsor at NSLS II & CFN User Group Meeting Held by Brookhaven National Labs
mayo 10, 2021
Hauppauge New York – Spellman High Voltage Electronics Corporation, the world's leading manufacturer of custom high voltage power conversion products, announces it will exhibit at the upcoming NSLS II & CFN User Meeting at Brookhaven National Labs in Brookhaven, NY, May 17-20. Brookhaven National Laboratory is run by the US Department of Energy for research purposes.

Spellman sales and engineering staff will be available via chat to discuss our many innovative products for the research market, including the eSL -10-1200W High Voltage Power Supplies, the V6 Compact 30W High Voltage Power Supplies, and the UM-DC High Voltage Power Supplies.
The compact and lightweight SL series units provide fault-free operation in extreme transient and arcing environments with over 85% efficiency and are typically used for analytical X-Ray, electrostatics, e-beam systems, general laboratory, Hipot testing and capacitor charging.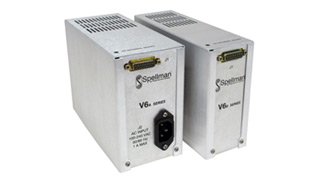 The V6 series units are fully enclosed and designed for system or bench top operation. Typical applications include spectrometers, CRT testing, detectors, e-beam systems and general laboratory usage.
Our UM series of printed circuit board mountable modules offer a form, fit and function replacement for presently available commercially made units.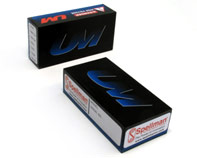 Utilizing proprietary power conversion technology and Spellman's six decades of high voltage experience, all of our high voltage modules provide improved performance/reliability and easier system integration at a lower cost when compared to the competition.
The NSLS II & CFN Meeting
The National Synchrotron Light Source II (NSLS-ll) and Center for Functional Nanomaterials (CFN) Users' Meeting offers scientists from diverse disciplines an opportunity to share their work and discuss new results and advances in experimental capabilities in synchrotron radiation and nanoscale science research. Brookhaven National Laboratory conducts research in the physical, biomedical, and environmental sciences, as well as in energy technologies and national security. Brookhaven Lab also builds and operates major scientific facilities available to university, industry and government researchers. For more information about the NSLS II & CFN Meeting at Brookhaven National Laboratory, go to: https://www.bnl.gov/nslscfnum/
Spellman High Voltage Electronics is the world's leading provider of high performance, custom and standard DC high voltage power converters and Monoblock® X-Ray sources for medical, industrial, semiconductor, security, analytical, laboratory and under-sea cable power-feed applications. As a global supplier with strategically located design and manufacturing facilities in North America, Europe and Asia,
Spellman is committed to providing best-in-class support to OEM customers and end-users throughout the world.
Additional information on Spellman and their wide range of high voltage products is available at:
www.spellmanhv.com
.