Spellman High Voltage Electronics To Exhibit At The International Technical Exhibition Of Medical Imaging 2018 (ITEM)
marzo 29, 2018
Spellman High Voltage Electronics Corporation will exhibit at the International Technical Exhibition of Medical Imaging 2017 (ITEM) from April 13-15 at Pacifico Yokohama Exhibition Hall in Yokohama City, Japan. Spellman will be located at Booth #120.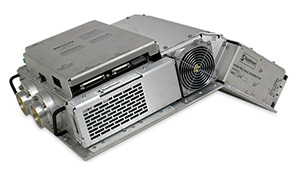 Spellman will present their extensive array of high voltage solutions for the diagnostic medical imaging industry including: the HFe R/F series of generators and Z SERIES generators for the DR market; CT gantry mounted generators; the PDM series Dental Monoblock® for both panoramic and CT applications; the VMX/PMX series mammography generator; Monoblock® X-Ray Sources for Bone Densitometry; and DGM series power supplies for image intensifiers.
Particular focus will be on our CT generator line, specifically, our newest 42kW 16 slice and below single chassis "value" CT generator. Our innovative CT generator solutions range from 42kW to 110kW and less than 16 slice to 264 slice. Spellman has been designing and manufacturing CT generators for OEM customers for over three decades. From value to premium segment solutions, our CT generators are field proven to provide the highest reliability and image quality. With rotational CT up to 240 rpm, our CT generators are designed to drive all industry standard CT tubes. Our digital interface allows for ease of integration. And we provide subsystem availability with ALL available X-ray tube suppliers.
ITEM is an academic exhibition organized as a part of Japan Radiology Congress 2018 by Japan Medical Imaging and Radiological Systems Industries Association (JIRA). This annual exhibition covers a wide range of medical diagnostic imaging devices with related appliances, and is held concurrently with the 77th Annual Meeting of the Japan Radiological Society, the 74th Annual Scientific Congress of the Japanese Society of Radiological Technology, and the 115th Scientific Meeting of the Japan Society of Medical Physics.
For further information on ITEM, Click here.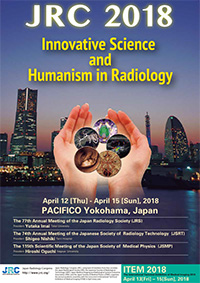 Spellman High Voltage Electronics is the world's leading provider of high performance, custom and standard DC high voltage power converters and Monoblock® X-Ray sources for medical, industrial, semiconductor, security, analytical, laboratory and under-sea cable power-feed applications. As a global supplier with strategically located design and manufacturing facilities in North America, Europe and Asia, Spellman is committed to providing best-in-class support to OEM customers and end-users throughout the world.
Additional information on Spellman and their wide range of high voltage products is available at: www.spellmanhv.com.