Spellman To Offer Free X-Ray Generator Training at New York Headquarters
octubre 04, 2016
Hauppauge, New York – Spellman High Voltage Electronics Corporation, the world's largest independent manufacturer of custom high voltage power conversion and X-Ray products, has announced a free training seminar on their HFe x-ray generators for radiography and fluoroscopy. The training will take place at the Spellman's Hauppauge, NY facility from October 20 – 21, 2016.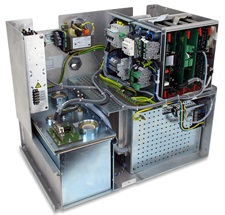 Tailored for service engineers and service managers, this seminar involves comprehensive technical training on the Spellman HFe generator. The course will consist of both class room and hands on training, where participants will be able to learn about the generator on the factory floor. Emphasis will be placed on installation, troubleshooting, integrating compatible devices and overall system maintenance.
Please contact Doreen Cody at Spellman High Voltage for more information or to register
Spellman High Voltage Electronics is the world's leading provider of high performance, custom and standard DC high voltage power converters and Monoblock® X-Ray sources for medical, industrial, semiconductor, security, analytical, laboratory and under-sea cable power-feed applications. As a global supplier with strategically located design and manufacturing facilities in North America, Europe and Asia, Spellman is committed to providing best-in-class support to OEM customers and end-users throughout the world.
Additional information on Spellman and their wide range of high voltage products is available at: www.spellmanhv.com