Spellman's First Time Exhibit at AAOS 2021 Focuses On kV Imaging Solutions for Robotic Surgery Systems
8월 10, 2021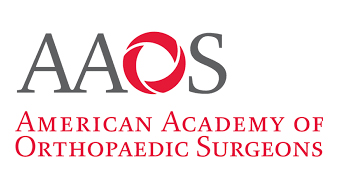 Hauppauge New York – Spellman High Voltage Electronics Corporation, the world's leading manufacturer of custom high voltage power conversion products, will be exhibiting at the upcoming AAOS 2021, the American Academy of Orthopaedic Surgeons September 1-3, in San Diego, CA.
Spellman's technical and sales staff will be available at Booth #4555 to discuss new opportunities to partner with us for enhanced quality and sophistication in kV Imaging Solutions for Robotic Surgery systems.
Spellman currently partners with many of the leading OEMs on various state-of-the-art kV imaging solutions for Robotic surgery systems. We offer flexibility, quality and precision to our partners, resulting in some of the best robotic imaging systems available today.
Spellman has four decades of kV imaging experience in Computed Tomography and Cone Beam Computed Tomography. We are the world's largest producer of X-Ray generators and Monoblock® X-Ray sources. Investigate partnering with Spellman at AAOS this year. Bring us your kV imaging requirements and we can tailor a system that delivers optimal performance for your application.
AAOS:
The AAOS, American Academy of Orthopaedic Surgeons, showcases the latest in orthopaedic technology, science, and research. It is an industry-leading educational event to expand knowledge and strengthen skills.in all areas of orthopaedic surgery. Attendees come highly motivated to participate in the premier educational programs and to connect with industry professionals and learn about the latest in orthopaedic products and technology.
Spellman High Voltage:
Spellman High Voltage Electronics is the world's leading provider of high performance, custom and standard DC high voltage power converters and Monoblock® X-Ray sources for medical, industrial, semiconductor, security, analytical, laboratory and under-sea cable power-feed applications. As a global supplier with strategically located design and manufacturing facilities in North America, Europe and Asia, Spellman is committed to providing best-in-class support to OEM customers and end-users throughout the world.
Information on Spellman and our wide range of high voltage products is available by calling +1-631-630-3000, or by visiting our website: www.spellmanhv.com.